Week 5 NFL betting: Which home underdog are we backing? You may be surprised…
Saturday, 06 October 2018 17:32 EST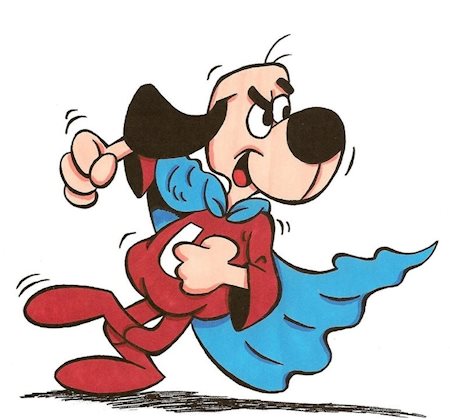 How can we be in week 5 of the 2018 NFL season and already the sportsbooks are ready to proclaim a handful of teams as living dead to get points at home? Of the 63 games thus far in 2018, 18 have featured the visitors as favorites – that's nearly 25% or three to four per week.
Thus far, the Tennessee Titans (2-1 SU) and Arizona Cardinals (0-3 SU) are 2-0 ATS playing as underdogs at home, while the New York Giants (1-2 SU) and Indianapolis Colts (1-3 SU) already have two ATS losses as homedogs. Most significant of all (hold the protestations of small sample size) is the home underdog's fantastic 12-6 record ATS overall; take out the Giants and Colts, neither of whom have really deserved your bets yet this season, and that mark skyrockets to 12-2.
Naturally, week 5 is no different in regard to this trend: Sportsbooks opened this week's betting by installing the visitors as favorites in four of Sunday's 13 games; one game (this week's Pick of the Week, in fact) has flipped. This week's NFLbets "Best Bets" column will therefore begin with a look at these three games with home underdogs.
Buffalo Bills +5 vs Tennessee Titans
Aside from the fact that the Titans are seemingly required by law to win SU by three points whether playing an ostensible Super Bowl contender away (Jacksonville Jaguars, Philadelphia Eagles) or a certain sub-.500 team (Houston Texans), the truth is you're just not betting on Buffalo when you're probably covering the Titans in your eliminator league and slotting in their DST for daily fantasy purposes. Rejected.
Cleveland Browns +3 vs Baltimore Ravens
NFLbets' readers know we love the Cleveland Browns, who last year were six games better ATS than SU and this year are 2-1 ATS plus 2-0 ATS at home. (Yeah, we know those are pretty tiny sample sizes, but this is the Browns we're talking here.) Also making taking Cleveland look good is the popular insistence that the Ravens defense will cream poor rookie Baker Mayfield, and NFLbets isn't exactly sure that's necessarily true. Nevertheless, we're gun-shy about betting against these highly unpredictable Ravens. Rejected.
Seattle Seahawks +7½ vs Los Angeles Rams
this may seem counterintuitive, but NFLbets is saying take the Seattle Seahawks +7½ vs the Rams. We know how awesome the Rams appear, how pitiable the once-mighty 'Hawks defense has looked, how bummed some might be about the loss of Earl Thomas and his somewhat demonstrative exit. We also recall how the reborn Rams and Todd Gurley utterly teed off on Seattle in Seattle in 2017, winning 42-7 behind three TDs from the halfback.
But sometimes you have to listen to the numbers; the simplest of those numbers say that the Rams are one of two teams undefeated ATS while the Seahawks are the NFL's only winless side ATS. That's not exactly much to hang the helmet on, but consider this: In the past five seasons, exactly one team has run up a five-game undefeated ATS streak. That team was last year's New England Patriots, who were underrated at sportsbooks nearly all season after the hammering by the Kansas City Chiefs in the opener.
And again, the Seahawks are homedogs playing in what is still believed to be one of the NFL's toughest stadiums in which to play. Call us wacky, but NFLbets is (gasp!) covering the home underdog here.