10 NFL games that we already can't wait to bet in 2021
Monday, 28 June 2021 18:06 EST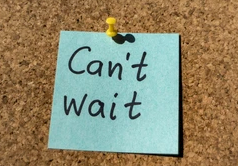 Certain games you just have to make the calendar for…
While it's folly to assume a matchup in, likesay, week 4 can be predicted with any accuracy three months before the season starts, it's definitely worth earmarking some dates now so as to drown out the dogmatic din from mass media that many games will elicit later.
Prevailing conditions matter, e.g. a key injury or two can flip expectations in a hurry (ask the 2020 Dallas Cowboys or, for that matter, the 1999 St. Louis Rams). Here are around 10 games that NFLbets has earmarked for some significant investment in 2021. Probably.
week 2: New York Giants at Washington Football Team
NFLbets always tries to avoid betting week 1 games, so as the Thursday Night Football game in week 2, this is theoretically the first NFL game we'll play in 2021. (Yeah, surrrrrrrrrrrrrrrrrrrrre.) This particular NFC East game is particularly intriguing anyway. We'll see how good the Washington run defense is in going up against Saquon Barkley, who returns after all of 19 attempts for 34 yards in weeks 1 and 2 of '20, but how much more high-watt can these Giants be over last year's team? We'd like to take Washington FT minus the points and the under for the game.
week 4: Tampa Bay Buccaneers at New England Patriots
Assuming Tom Brady's still standing, this will certainly be the most hyped match of the year. And while this far out, NFLbets can't imagine the pointspread, we're betting the chess match between Patriots HC Bill Belichick and the GOAT QB results in well fewer passing yards and points than the sportsbooks'll be thinking. We're thinking the under on points, on Patriots points and on Buccaneers points. Going over on Leonard Fournette's rushing yards might sucker a few bettors, but the returning Don't'a Hightower may have something to say about that…
week 5: Cleveland Browns at "Los Angeles" Chargers
Remember that Kansas City Chiefs-Los Angeles Rams 105-point Monday Night Football game? NFLbets sees the potential for this game as the 2021 version. We're thinking the scoreboard will be spinning here.
week 6: Kansas City Chiefs at Washington Football Team
In a matchup of what could well be this season's best offense vs the best defense, we'll take the under.
week 7: Detroit Lions at Los Angeles Rams
Ever since his team (and let's face it, his coaching staff) produced one of the most embarrassing offense performances the Super Bowl has ever seen, Rams HC Sean McVay was certainly prone to fantasies about coaching an NFL team with any quarterback other than Jared Goff.
When asked by ESPN reporters about how he enjoyed having new QB Matt Stafford in mini-camp, McVay coached his answer in the attitude of a just-divorced man: "Everybody says, 'Man, you just seem like you're in a better mood this offseason,' and I said, 'You're damn right I am…'"
We're thinking this game brings out the ugly, likesay, divorce lawyer-backed ugly. That's probably bad for Goff, but great for bettors: NFLbets can't wait to take the Lions under, the Rams minus all the points and as many alternate lines as possible on this one.
week 10: Detroit Lions at Pittsburgh Steelers
Here's NFLbets' upset special of the year. Earlier, NFLbets thought long and hard on the question of just how the Lions might avoid taking an ofer in the first NFL 17-game season. Their week 10 matchup at Pittsburgh comes after the Lions' bye week and, quite frankly, we'd be surprised in the Steelers were better than 4-5 going into this matchup. Nevertheless, the fan favorite will likely be favored by well too much.
week 13: San Francisco 49ers at Seattle Seahawks
This far out, NFLbets is figuring on two possibilities for this game. One, Russell Wilson will be out for the season, in which case bettors will be ponying up mortgages to cover the Seahawks' opposition everywhere. Or two, the Seahawks will be up to their usual standards: In the Carroll-Wilson Era, Seattle is 19-10 SU at home against NFC West teams, though "just" 14-9 in such games in the season's second half. Either way, the betting should be solid for this one.
week 14: Las Vegas Raiders at Kansas City Chiefs
By week 14, the Raiders may be ripe for playoff elimination and could be in for quite a shredding in this game. The 'spread is certain to be lower than one might objectively expect due to the Gruden's Raiders' relative success against Reid's Chiefs in 2020, with an 8-point win and a 4-point loss. NFLbets isn't buying that BS in 2021…
week 15: Carolina Panthers at Buffalo Bills
The NFL is clearly expecting nice things from the Panthers in 2021, as this week 15 game is flexible. Should this one get flexed into prime time, football fans may know it's worth a watch; for bettors, however, the salient point is that this game in Buffalo around December 19th will represent likely the *only* cold-weather game the NFC South team plays all year. And by cold, we may mean "really fucking freezing."
week 19: NFC no. 2 seed vs NFC no. 7 seed
Most everyone forecasting the 2021 NFL season agrees that the NFC has at least three top-notch contenders: Tampa Bay, Los Angeles and a variable no. 3 (NFLbets likes Washington FT). After that, well…
On top of this, factor in that, with six playoffs teams, the NFC managed to seed two non-winning teams in the 8-8 Chicago Bears and the 7-9 NFC East winning/not-losing Football Team. Even if you believe that several NFC teams have improved year-on-year, two near-.500 NFC playoff teams seem inevitable; meanwhile, either of the top two finishers in the conference are proper Super Bowl contenders. So the Rams or Buccaneers defending home field against the likes of the Cardinals, Cowboys or Panthers? Give NFLbets the homers minus a couple touchdowns right now.
–written by Os Davis