Betting team over/under bets, part 10: New England Patriots, 9½ wins
Right: It's high time to discuss the elephant in the room – or is that the former elephant? Maybe the once and future elephant…?
Metaphor and phraseology aside, this line is looming large in NFLbets' thoughts:
New England Patriots, over/under 9½ wins (+105/-125)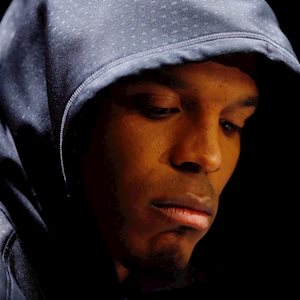 Throughout the preseason, NFLbets has personally informed anyone who'll listen that 9½ wins is seriouslylow to start the betting on the 2021 New England Patriots in a 17-game season. The Pats had a league-topping eight players opt out of '20 due to Covid concerns, among them Dont'a Hightower, who looked pretty good back in '19 with 71 tackles, 8 for loss and 5½ sacks. And you may have heard about the Patriots' unprecedented near-$160 million splurge in free agency.
Since the NFL Draft, NFLbets was figuring that 1) the Patriots would be armed with a solid (if not brilliant) 1-2 combination at quarterback no matter which way the internal competition sorted itself, and 2) that if Bill Belichick decided to run with Mac Jones as starter, thus deeming him NFL-ready, the rest of the NFL was in some proper trouble.
For about a week prior to today, NFLbets knew that Cam Newton's shenanigans involving him dodging team Covid-testing protocols would more or less kill his chances of keeping the starting QB job. At least until the US is Covid-free, which will be approximately forever.
Then this morning:
Chances are Belichick might've started Jones regardless of Cam Newton's status, but Newton's flat-out jettisoning from the team muddies the waters around Jones. Maybe Belichick wants to know immediately if Jones is a bust, though not even the NFL's Dark Emperor would be allowed to throw a potential $12.4.5 million at Jonnu Smith, Hunter Henry, Nelson Agholor and Kendrick Bourne to test a theory.
NFLbets' premise begins with Jones as an average quarterback for the Patriots in 2021, which is more than they got out of Newton in '20: Cam ranked 18th in completion percentage, 34th in TD passes, 23rd in yards per attempt and 30th in QBR, just to name a few telling metrics. To help Jones along, the Patriots added the aforementioned TEs and WRs, and are apparently happy enough with rookie RB Rhamondre Stevenson to go with James White and Damien Harris that they could afford to let go of Sony Michel.
The New England defense in 2020 was quite the dichotomous beast: The pass D incredibly faced the fewest pass attempts in the NFL, but ended up tops in interceptions. Overall, the Pats D ranked 7th in the league in scoring allowed, but the front seven were a bottom-10 unit in virtually all significant running D stats. To this end, the springtime splurge of the Patriots welcomed in LBs Matt Judon and Kyle Van Noy, DTs Davon Godchaux and Lawrence Guy, and DE Henry Anderson. Coming over in the draft were DT Christian Barmore and DE Ronnie Perkins. Together with Hightower, the Patriots could literally go with an entirely transformed front 7.
The 2021 New England Patriots schedule
The already Most Hyped Game of the Season takes place in week 4, Tampa Bay at New England. But while all eyes are on this probably ultimately mostly inconsequential game, few are noticing what a number of winnable games the Patriots get early on in 2021.
The schedule starts with vs Miami Dolphins, at New York Jets and vs New Orleans Saints. Week 5 begins a second triad running at Houston Texans, vs Dallas Cowboys and vs the New York Jets. For NFLbets, the sole loss that might be expected is the Cowboys game when presumably we'll see how good the run defense is against Ezekiel Elliott. (Note, too, that three of the Patriots' first seven come against bottom-5 teams in the Jets and Texans.) We'd say New England goes at very worst 4-3 in these games.
The schedule makers seemed to stuff week 8 through 16 full of potential playoff teams (if not necessarily bona fide Super Bowl contenders) for the Patriots: They'll go at "Los Angeles" Chargers, at Carolina Panthers, vs Cleveland Browns, at Atlanta Falcons, vs Tennessee Titans, at Buffalo Bills, bye, at Indianapolis Colts and vs Buffalo
Even the eight-game gauntlet should be manageable for a would-be playoff contending team, however. NFLbets has difficulty imagining that the Bills can push a winning streak against the Patriots beyond three games or that Belichick's team will lose coming out of a bye week. The game in Los Angeles will certainly have a Pats-favorable crowd and kicks off at 4:30pm ET. And if the Titans continue getting more one-dimensional, they'll likely have run Derrick Henry into the ground before week 13.
Playing this conservatively, we'll pencil the Patriots in for a 4-4 run over this stretch, giving them a cumulative mark of 8-7 going into the final two games of their season vs Jacksonville Jaguars and at Miami.
At this point, even the most stoic of bettors can see the opportunities inherent in taking the over in this prop: Assuming that the defensive acquisitions and Mac Jones make for the slightest of improvements gets the '21 Patriots to at least 9 wins. If you believe Belichick, Jones & Co. can do even slightly better than this minimum, you're getting with NFLbets to take the New England Patriots over 9½ wins. Plus, hedging appropriately on the Dolphins vs a 9-7 Patriots team will help make week 18 a glorious one for bettors…
–written by Os Davis
Os Davis has been covering sports for longer than he'd care to admit. For personality, check his Twitter feed; for professional acumen, here's his Linkedin profile.