Friday, 22 February 2019 17:53 EST
Among the numerous ways in which the CFL varies from its NFL counterpart is the ability to piece together a team in free agency and turn that team into a playoff contender – even a Grey Cup contender – in the season immediately following. This is due essentially entirely to the size of the league: Not only can veteran free agents reunite which former teammates and coaches, the odds on any CFL team getting into the playoffs is -200!
And thus, with much of the preseason gone, this is a particularly profitable time to do some betting on the Grey Cup. Early odds in the proposition bet "2019 Grey Cup – Odds to Win" look like so: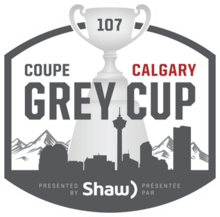 Calgary Stampeders +400
Ottawa Redblacks +450
Saskatchewan Roughriders +450
Winnipeg Blue Bombers +450
BC Lions +750
Hamilton Tiger-Cats +900
Edmonton Eskimos +1000
Montreal Alouettes +1200
Toronto Argonauts +1200
Now this list is clearly designed to play off most football fans' and casual bettors' tendencies to believe that next season's results will, despite all but the most dramatic of offseason moves, will more or less replicate the previous season's.
To wit: Ottawa, Saskatchewan and Montreal are all getting well too short the odds. The Redblacks lost nearly every key potential free agent they had and essentially traded down from Trevor Harris, statistically at least among the CFL's top-3 QBs for Jon Jennings, a dude who with BC Lions has become synonymous with "mercurial." Chris Jones left at least four posts (VP, GM, head coach, defensive coordinator) after dicing and scrambling the roster for three years. And the Alouettes did shockingly little this offseason, but why would you when the great Johnny Manziel is leading you?
NFLbets isn't necessarily buying Calgary at 4/1, either. Make all the comparisons you want between the 2010s Stampeders and New England Patriots, but the truth is the Stamps lost 10 of their 23 defensive players listed on their roster, including eight starters and three who were signed by NFL teams. To coach this side of the ball will be Brent Monson. Monson was Stampeders linebackers coach for five years, has never been a coordinator and is the team's third DC in three years.
Probably the best bet is to take the Winnipeg Blue Bombers at +450, so we'll advise that. The Bombers chose to mostly stay pat, and so last season's top-scoring offense at just under 30½ points per game returns its staring QB plus virtually all their offense. And surely, they've got to get over the hump one of these years…
Nevertheless, NFLbets likes the odds on two longer shots: We're saying risk and few Moneys and take BC Lions at +750 and take the Toronto Argonauts at a ridiculous +1200. Game-changer and former Grey Cup champion QB Mike Reilly jumped to BC this offseason and an entire core of wide receivers (Greg Ellingson, DeVaris Daniels, Ricky Collins and Kenny Shaw). And even though they're fixing to trade away all-time great BC Lion Solomon Elimimian, we're thinking new blood might not hurt in BC, particularly young new blood. All this plus a promised all-new player-friendly coaching staff headed by DeVone Claybrooks? O yes, BC should go far.
Over in the East, Toronto ended up making some pretty impressive acquisitions. No one really know who might be helming the offense, but if anyone competent is put in at QB, new signee Derel Walker will isn't become the odds-on favourite to lead the CFL in receiving yards. Also aboard the Argo for 2019 are RB Chris Rainey, RB Tyrell Sutton, WR Mercer Timmis, LB Ian Wild, DB Kevin Fogg, and returning hero and general badass DL Shawn Lemon. Certainly not as impressive as BC's list, but probably enough to win what will again be a weak-looking East.