Saturday, 20 October 2018 10:12 EST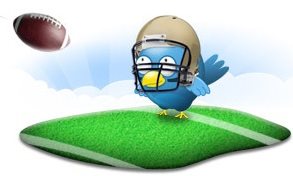 Vegas, baby! Where else would NFLbets editor/writer Os Davis sojourn himself, unchained from the writing desk and let loose outside for the proverbial first time in forever. Thus is Os taking about a helf-week away from contributing to NFLbets, but dude just can't stay away: We are proud to announce the resurrection of the NFLbets twitter feed.
Os loves Twitter and this weekend he's bragging about posting his all-too-often non-football betting – check out El Jefe's wild 4-team 3-way round-robin parlay bet by proxy, for example. In future, we'll keep the feed active with lines and odds on upcoming games.
A little content on this page might be nice, though, so directly below are NFLbets' pick of the week and best bets for week 7 in brief.
Pick of the Week
Take the Los Angeles Chargers -6½ vs the Tennessee Titans (in UK). No evidence exists to suggest that the bizarre dual-QB scheme the Volunteers – um, sorry, the Titans – are running will work any better on the other side of the Atlantic. And the returning Corey Liuget could well eliminate what little passing threat remains.
Best bets for week 7
Take the Miami Dolphins +3 vs the Detroit Lions. We're telling you: The Miami Dolphins are the charmed overachievers of this year's NFL. No quarterback? No problem! We'll take Osweiler, Tannehill or whoever else as home underdogs this week – and the road to a wild-card game crushing goes on.
Take the New Orleans Saints +3 at the Baltimore Ravens. The book is probably reckoning on weather as a factor working against the dome-homed Saints, but NFLbets has three answers to this: The current weather forecast reckons the temperature in Baltimore at around 55°F with no precipitation expected; the Saints are a bona fide Super Bowl contender while the Ravens are certainly not; and New Orleans is actually 2-0-0 ATS on the road this season thus far.
Take the Atlanta Falcons -4 vs the New York Giants. Here's another line that NFLbets just doesn't understand. This week, stud WR Odell Beckham was dissed by his owner, QB Eli Manning got the emperor-has-no-clothes treatment from the media, and hey Saquon Barkley can only whip off so many 50-yaar runs per game – even against a bottom-3 D like Atlanta's. How will Noodle Arm and the New York Midgets possibly keep up with a Falcons offense that has scored over 30 points in all four home games thus far? NFLbets says they can't.