Saturday, 15 September 2018 13:36 EST
[UPDATE/Editor's note: Since posting, the line has this game has moved to New England Patriots -1. But we're not changing our pick. We got in earlier enough, but we're still advising to take the New England Patriots -1 at Jacksonville.]
[UPDATE #2: On the morning of gameday, that line is now Patriots -1½ points. We're still saying take the Patriots -1½ at Jacksonville. By the way, does Jalen Ramsey know about this...?]
As far as excitement goes, this may be the game to watch in week 2: A rematch of last year's AFC title game when the Jacksonville Jaguars nearly dethroned the New England Patriots in a close match. Will this game end with Jacksonville getting their revenge, or will New England prove they still are a Super Bowl contender? Even the oddsmakers don't know, as the point spread has been reduced to "pick 'em". The over/under is currently at 44½ points, which in my opinion is much too low.
Jacksonville Jaguars offense vs New England Patriots defense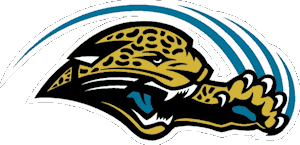 The Jaguars have offensive talent and loads of it. Unfortunately, if the captain of your ship is bad at his job, no amount of first mates will right that ship. Yes, I'm talking Blake Bortles, the enigma of the NFL.
Is Bortles a starting NFL QB? No. Will he once again be the starter for Jacksonville this season even though there were a plethora of better options available via trade and free agency? Unsurprisingly, yes.
In week 1, Bortles completed 18 of 33 passes for only 54.5% accuracy. Luckily for the Jaguars and Bortles, their strength lies in their running game. Having one of the best young RBs in Leonard Fournette is huge and he is the key to a Jaguars win Sunday.
Star players are overrated, right? The New England Patriots defense, while stocked with a lot of talented players such as Stephen Gilmore or Dont'a Hightower, does not have any marquee talent. Instead, they have opted for a defense that succeeds based on system and committee. Their defensive stats for week 1 speak for themselves: Three Patriots had 7 or more tackles, and seven players had 5 or more. The key to the Patriots winning is to just keep the ball rolling. If they can keep Bortles pressured, he will throw at least one interception, and probably more like three.
New England Patriots offense vs Jacksonville Jaguars defense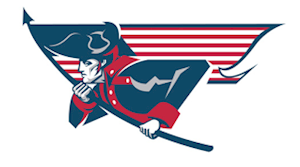 I don't understand how the Patriots continue to make decent receivers out of nothing, Brady has a superpower or a cheat code somewhere, as he elevates his teammates' performances. Phillip Dorsett, who last season had 194 total yards and has so far peaked at 528, is now the Patriots #1 wideout (until Julian Edelman returns). Dorsett kicked that off by catching 7 passes, as many as Rob Gronkowski, and had 66 offensive yards. Gronk came back with a vengeance-netting 123 yards.
At running back, Rex Burkhead and James White once again form a powerful duo. The Patriots offense should hold up well against the Jaguars defense. *Should.*
Myles Jack had himself a game last week, didn't he? The budding MLB had an astonishing 7 solo tackles and scored himself a pick six. Teamed with Jalen Ramsey, these two are quickly becoming one of the best defensive duos in the NFL. If Jack can continue to dominate in the MLB position and clog the middle, Ramsey will have a much easier time dealing with Dorsett. This could be the key that wins the game for the Jaguars: Stopping the passing game will largely make the Patriots offensive machine extremely ineffective.
New England Patriots at Jacksonville: The pick
In a "pick 'em" scenario like this, anything goes. The numbers tell me to bet on the Patriots because Bortles will most likely falter against a well-run Patriots defense. On the flip side, however, if Ramsey and Jack, along with the rest of their defense, can force Brady not to pass the football, it will give Jacksonville a huge advantage.
Make the safe bet and take the New England Patriots in a "pick 'em" at Jacksonville; they are the more well-rounded team and betting on a very good defense to hold the Patriots is never a good strategy – just ask the Falcons. [Not to mention all those NFL bettors who covered Atlanta Falcons +3 in that game! –Ed.]
As far as the over/under goes, we're advising to take the over on an O/U of 44½ points.