Tuesday, 13 November 2018 12:17 EST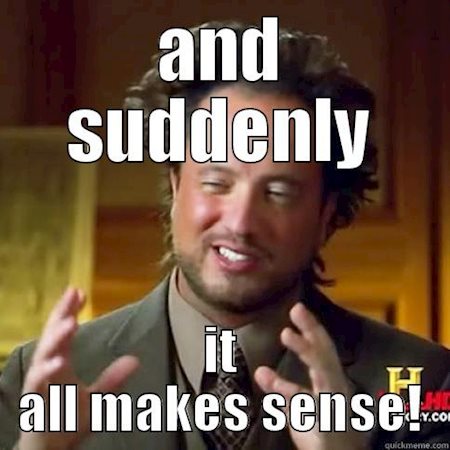 Ah, now we're coming to the payoff … after week 10, the ATS standings are starting to make a lot more sense. We can also now firmly eliminate a few speculative borderline playoff teams, e.g. the Jacksonville Jaguars, Atlanta Falcons as well as probably the Philadelphia Eagles and Miami Dolphins, and treat them as spoilers and/or squads full of players looking to bag better contracts with 2019's contenders.
Outliers? Sure were: The week started with an imbalance of double-digit point spreads and in the end only three SU winners failed to cover the point spread (including the Indianapolis Colts' push against Jacksonville); this followed last week's total of zero such fails. We're thinking that week 11 could see an above-average number of upsets ATS and substantially more close contests.
Below runs a complete list of results for week 10 in NFLbets' standard format, i.e. adjusted for the point spread; all results listed in boldface indicate games in which the SU winner did not cover the spread. Comments, questionable humor and the occasional salient point courtesy NFLbets writer/editor Os Davis.
• Pittsburgh Steelers 49, Carolina Panthers 21. The Steelers have now run off three consecutive home wins SU/ATS after going 0-7 including last year's playoff loss. On the other side, at 6-3 SU, the Panthers would appear to be a playoff team, but that 1-3 SU (0-4 ATS!) mark on the road does not impress.
• New Orleans Saints 51 at Cincinnati Bengals 14. In contrast, their division mates the Saints have the single most impressive record ATS this season thus far: New Orleans is a fantastic 5-0 ATS on the road – and could well extend that to 7-0 going into week 15 at (you guessed it) Carolina.
• Indianapolis Colts 26, Jacksonville Jaguars 26. Week 9 was all about NFL bettors winning money and favorites winning outright. Bookmakers compensated in week 10 by setting essentially all point spreads high. So it figures in the only game with a 'spread under 5 points, you'd get the push.
• Seattle Seahawks 31 at Los Angeles Rams 26. The Rams may usually look pretty damn awesome (with the possible exception of the Aqib-less secondary), but after a headline-stealing offseason and high expectations since opening day, they're now a mundane 4-5-1 ATS.
• Los Angeles Chargers 10½ at Oakland Raiders 6. The all-Los Angeles Super Bowl is still in play, with the odds on this exact matchup at 30/1 to 32/1 at online sportsbooks. Those who snagged this bet at 40/1 or 50/1 in preseason are certainly percolating with excitement.
• Cleveland Browns 28, Atlanta Falcons 10. Speaking of the Super Bowl, NFLbets would like to thank the 2018 Atlanta Falcons for eliminating themselves from playoff contention with this loss. We just didn't want to have paid for this information…
• Dallas Cowboys 27 at Philadelphia Eagles 12½. Similar can probably be said of the Eagles, though at least we weren't among those set up to throw Moneys (NFLbets' preferred form of currency) away on the Eagles.
• Washington 19½ at Tampa Bay Buccaneers 3. And from a moral/ethical viewpoint, a hearty "f*@# you very much" to both the defending champs and the low-bar Cowboys for allowing a team named for a racial slur to advance to the high-audience NFL playoffs.
• Buffalo Bills 41 at New York Jets 9. Why did this guy's attempt to popularize "#FireBowles" on Twitter receive a pitiable 32 retweets only? Most likely because nobody cares about the f*##&*ing New York Jets.
• Tennessee Titans 34, New England Patriots 3½. You just know that some dude out there is looking for odds on a "Tom Brady or Rob Gronkowski Retires During Bye Week" prop…
• Chicago Bears 27, Detroit Lions 22. The most interesting surprise of 2018? The Bears' sudden re-emergence into contention with another killer D and what appears to be an honest-to-Luckman proper NFL quarterback running the offense. They're 6-3 ATS thus far and NFLbets reckons Chicago could well end up with the best ATS mark in the NFL in 2018. Also, we can't wait to see Minnesota favored at Chicago in the wild-card game…
• Green Bay Packers 20, Miami Dolphins 12. 'Member when we thought the Dolphins, graced with a relatively easy schedule, could sneak into the playoffs? Yeeeaaah, I 'member…
• Arizona Cardinals 14, Kansas City Chiefs 9½. Lesson relearned about point spreads of 16 points or more: Even the league's 31st-"best" team can cover against a juggernaut like the 2018 Kansas City Chiefs.
• New York Giants 27, San Francisco 49ers 20. Talk about your dashed expectations: The 49ers have gone from prospective playoff contenders to just 3-7 ATS, identical to the Jets and just one ATS win better than the bottom-feeding Raiders. Wait 'til next year!
For an updated version of the NFL standings by ATS record, click here.