Devin Lloyd Odds, Betting Trends and Props: April 2023
Devin Lloyd is a 24 years old Linebacker at Jacksonville Jaguars
The Jacksonville Jaguars became an NFL franchise in 1995. Over their first 25 seasons, they're 9-8 SU/ATS against the other two Florida teams. The Tampa Bay Buccaneers lead the intra-Florida competition with a record of 8-5 SU/9-4 ATS, while the Miami Dolphins are 6-10 SU/5-11 ATS against the other two.
Devin Lloyd Betting News for April 2023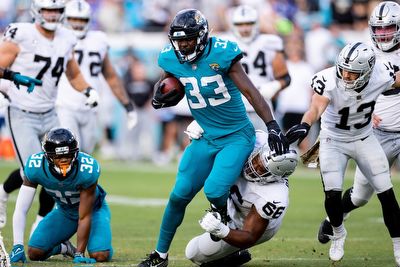 'He Continues To Work': How Devin Lloyd Has Adjusted Amidst a New Role in Week 12
Devin Lloyd's rookie season started well for him, but he struggled in the last few weeks. Head coach Doug Pederson believes the bye week helped him adjust to his new role. The defensive coordinator Mike Caldwell believes simplifying the defense will help him too. The team is preparing for the game against the Giants. They will focus on themselves. It is a priority for them to focus only on the mistakes they made. After that, they will work on their game plan. For the next game, the team will try to play within their identity.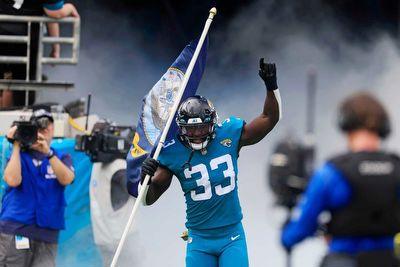 Jaguars LB Devin Lloyd can benefit from sharing snaps with Chad Muma
Devin Lloyd's playing time has been reduced for the Jacksonville Jaguars. Head coach Doug Pederson said Lloyd and Chad Muma will play more in the back third of the season. Lloyd was named Defensive Rookie of The Month in September. He registered two interceptions and six passes defensed in three games. However, he's struggled in coverage, allowing a 76.9 percent completion rate for 418 yards and two touchdowns.
Saints' Chris Olave, Jaguars' Devin Lloyd leading NFL Rookie of the Year races
Saints' Chris Olave has taken the odds lead in the NFL's Offensive and Defensive Rookie of Year race. Jaguars linebacker Devin Lloyd has moved past Lions edge rusher Aidan Hutchinson to become the favorite. Steelers quarterback Kenny Pickett is the one to watch.