Best bet #2, week 4: Falcons re-learning to fly; the Bengals are who we thought they were!
Sunday, 30 September 2018 12:19 EST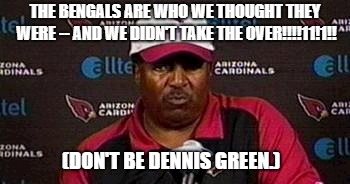 The week 4 NFL schedule in 2018 is distinctly sadly meh for fans and bettors. Beginning with the Thursday Night Football game – great game, particularly if you dig on offense, but none-too-profitable for many bettors, who won nothing more than their money back on a 31-31 final score ATS – much of this week's slate is must-miss.
As always, though, a couple of good opportunities on Sunday are there for the wagering. This is the second: the Cincinnati Bengals at Atlanta Falcons.
Cincinnati Bengals +4 at Atlanta, over 53½ points
Is that … are those … *signs of life* in the Atlanta offense? After serving as a hardcore Falcons/Steve Serkisian truther for all of post-Super Bowl 2017, NFLbets is pumping the brakes some on that dogma.
After all, prior to week 2 of the '18 season, the Falcons had topped 28 just twice in the previous 15 games – and the under in those games hit at a very lucrative 12-3 rate; excepting the aforementioned two games, the under was 12-1!
NFLbets realizes that two games this season are essentially nothing to judge a team by, but we'd (literally) bet that the relative scoring drought by 2016's most exciting offense may be lifting somewhat.
Meanwhile, the Bengals, whose potential designs on sneaking into Super Bowl LIII by way of winning a weak AFC North have been tempered somewhat since a pair of nice performance in weeks 1 and 2. In short, NFLbets thinks it's safe to say that the 2018 Cincinnati Bengals – all together now – are who we thought they were.
And what are they? A promising-looking bunch of names led by a guy who's been coaching the team for, likesay, about five years too long. Seriously, the Bengals' last SU win against a non-AFC North playoff-going team was in December 2014. No, really: Here the box score from that game against the Philadelphia Eagles; start trawling Pro Football Reference if you don't believe NFLbets. (We don't blame the skepticism; we knew Cincinnati had been mediocre for a while but seeing it quantified is quite stark.)
On top of Marvin Lewis's weak weekly play-calling with which Cincinnati fans are rewarded, the Bengals defense has the misfortune to be playing in 2018. The quarterback-biased rules currently in play feel like anathema to certain Bengals (eyes on Vontaze Burfict) whose reputation alone could earn ejections and suspensions at any moment. Through three games in '18, these Bengals are handling the rules well enough, averaging a middle-of-the-road 7.0 sacks per game, right in line with 2017's 6.9 average, but we'll see.
In spite of the coaching and discipline handicaps, though, Cincinnati is scoring points in bunches against everyone. In five of the last nine, Andy Dalton & Co. have scored at least 26; they've gone for 20 or more in seven of those nine.
Atlanta Falcons vs Cincinnati: NFLbets' best bet
For this matchup, bookmakers have set the point spread is at Bengals +4. Combined with the 53½-point over/under, that makes a weird final score of about 29-25. With both sides showing a propensity to score in the high 20s, little to expect from either defense and too many folks whinging to NFLbets that betting the under is no fun, NFLbets is advising NFL bettors to take the over on an O/U of 53½ points.