Michael Carter Odds, Betting Trends and Props: May 2023
Michael Carter is a 24 years old Defensive Back at New York Jets
Since 2002 and the formation of the modern AFC South with the Atalanta Falcons, Carolina Panthers, New Orleans Saints and Tampa Bay Buccaneers, the New York Jets are just 2-6 SU/3-4-1 ATS as the visiting team against the four...
Michael Carter Betting News for May 2023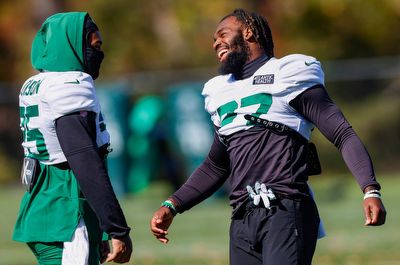 Jets inactives: What will the run game look like with Michael Carter back? Rookie defender out
Michael Carter will play for the Jets against the Bills. Carter has been out with an ankle injury since the win over the Bears. In his absence, undrafted rookie Zonovan "Bam" Knight had 103 yards from scrimmage against Bears and 118 against Vikings.