Thursday, 22 November 2018 11:51 EST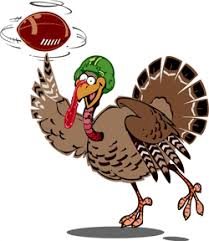 Happy Thanksgiving! Now let's get down to business.
True, this year's Thanksgiving Day offerings aren't overly enthusing fans, but NFL bettors' interest is surely piqued. Quite serendipitous it is in this year of legalized sports betting in the US that three of the NFL's top four teams ATS are playing on Thanksgiving Day. Topping the ATS standings board going into week 12 are the New Orleans Saints (8-2), Kansas City Chiefs (7-2-2), Chicago Bears (7-3) and Washington (7-3).
Naturally, NFLebts will be looking for the case *against* the Saints, Bears and Washington, working from the classic regression-to-the-mean premise.
(Addendum: In actuality, yours truly abandoned the bit of the original article focused on the Bears-Lions game after news of Mitch Trubisky's benching broke; our adapted take and betting tips on that game may be found here.)
Washington +7 at Dallas Cowboys, over/under 41½ points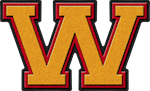 NFLbets must admit that this one does feel a bit like a push. The regression-to-the-mean argument isn't extremely strong here, as the Cowboys have played right to the point spread this season to go 5-5 ATS entering this game. Strictly on the field, though, the acquisition of Amari Cooper has been a revelation.
To wit: In three of the past four games, Dak Prescott has thrown for over 200 yards; hardly an eye-popping stat but the QB managed just one such game in the first six weeks of the season! Cooper – as well as the still-refining Dallas D – has additionally opened up the possibilities for Ezekiel Elliott and the gang. In the past two weeks, the Cowboys have scored 49 points, with *not 1 coming on a pass play* while Elliott has run up four TDs.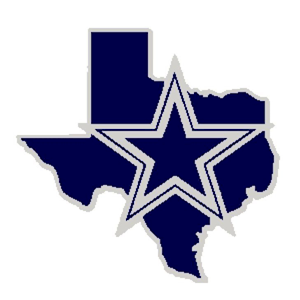 The sole chink in the Cowboys' defensive armor in 2018 has been in turnovers. Dallas enters the game just 24th in generating TOs, while Washington and the notoriously stingy (meant in the positive sense) Alex Smith have an outstanding +12 differential, bettered only by Chicago. On the other hand, the Cowboys D – at top-10 unit in most other statistical categories – extracted two TOs in the past two games against the zero surrendered by the offense.
Is this one Achilles heel enough to give the game to Washington or even help them cover the spread? NFLbets would guess not, but we're also thinking that these tendencies have oddsmakers believing this game will have the NFC East rivals slugging it out in the trenches, as evidenced by the extremely low over/under. We'll second those thoughts. Take the Dallas Cowboys -7 (or bump that to -6½ so as to dodge the potential push) and take the under on an O/U of 41½ points.
Atlanta Falcons -11½ at New Orleans Saints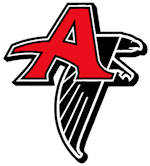 A few words about the departed 2018 Atlanta Falcons, just two years removed from a Super Bowl overtime loss, gone before their time…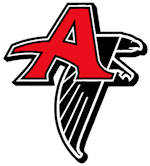 Or were they? The Falcons' 4-6 SU (3-7 ATS) mark has generated head-scratching among many apparently ungraced with the burden of medium-term memory. Kyle Shanahan, offensive coordinator of a relentless attacking offense so loved today, split town about 15 minutes after Tom Brady hoisted another Lombardi to take an attractive-looking job in San Francisco. Those similarly befuddled by the performance of the 2018 Philadelphia Eagles (currently 4-6 SU/3-7 ATS) would do well to recall that the '17 Eagles OC Frank Reich bolted to the Colts for this season, and that team could certainly well compete for a spot in Super Bowl LIV.
(Hardly shocking to note, then, that these Falcons and Eagles have sunk to the depths of a five-way tie at the bottom of the ATS standing board with fellow disasters and/or tragedies in the New York Jets, 49ers and Raiders.)
With the Falcons left for dead, what case may be made for these dead birds even with a handicap of 11½ points? Going back to 2010, Matt Ryan's teams have gone just 6-11 ATS against New Orleans – though to be fair, no Falcons-Saints game has seen a double-digit point spread since Ryan took over at QB in Atlanta. And the Falcons have only lost by 10 points or more three times in Ryan's career.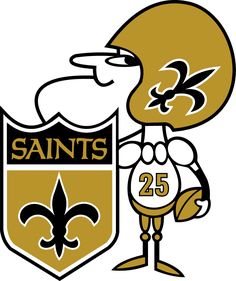 On the other hand, NFLbets dares say (write?) that things have literally never been more hopeless for the Falcons, saddled with aging players at key positions and outdated coaches who won't be replaced until season's end. We can't imagine a Saints offense playing at half-speed scoring fewer than 21 – their lowest total of the year; in the last three games, they're averaging forty f*#&*#*&ing eight! – against the hapless Falcons.
On top of this, we have the wider trends of Thursday Night Football games (and this is essentially a TNF game in terms of scheduling and such) which are heavily skewed to the favorite regardless of spread size: Since 2016, favorites on Thursday night are at 25-12-3 ATS, a winning percentage of over 67%; compare this to the average of 55% by favorites ATS on Sundays and Mondays.
And now we're down to blind mathematics. Will the balancing act of the sportsbook drag the Saints down to a more fathomable 8-3 mark ATS and haul the Falcons out of bottom-feeder territory to 4-7? Perhaps Atlanta isn't as bad as their last two games have shown, but only New Orleans can prevent this from getting ugly. NFLbets will take the New Orleans Saints -11½ vs Atlanta and guess that next week (at Dallas) will be the shocker for the Saints.