Friday, 23 July 2021 13:54 EST
Always fun – if not nearly always lucrative – for NFL bettors in the preseason is the traditional "Super Bowl Exact Matchup" proposition bet. With the release of early odds in this prop, NFLbets takes a brief look at some of the lines and wonders once again just how seriously we should take wagering on this one…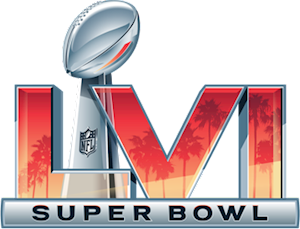 Infuriatingly but utterly predictably, the shortest odds are on a Super Bowl LV rematch:
• Tampa Bay Buccaneers vs Kansas City Chiefs, 12/1
Among the rational, only time travelers would find this a fair offer. In 55 Super Bowls, we've seen exactly one matchup happen back-to-back: Dallas Cowboys vs. Buffalo Bills in XXVII and XXVIII. The 1992-93Cowboys were an all-time great team with top-3 offense and defense, while the Bills were offered the luxury of an extremely weak conference.
Neither conditions would appear to exist in 2021. While blessed with a point-a-minute offense, the Chiefs aren't exactly world-beaters on defense. No disrespect to the KC D, but the truth is that over the past two AFC championship seasons, the Chiefs have allowed some 21.2 points per game – over 3½ more than did those Cowboys. This may seem like small potatoes, but it's the difference between the average game coming out to a double-digit win or victory by a TD. In short, the 20s Chiefs may be awesome, but they ain't no 90s Cowboys.
On the other side, the Buccaneers can hardly be expected to cakewalk their way to another Super Bowl against this NFC. Were all things equal at the bookmakers, the Los Angeles Rams might be considered conference favorites, that Washington Red Hogs defense could be as nasty a unit as we've seen this century, the specter of Aaron Rodgers returning to Green Bay still lurks, and who would want to face any NFC West team in the playoffs? Also recall that among the freakish feats the '20 Tampa Bay Buccaneers pulled off was a string of three playoff road victories, followed by the Super Bowl at home. The point here: Tom Brady or no, the stars (so to speak) aligned for this title run.
So, no, NFLbets is not looking for a rematch in Super Bowl LVI. In fact, the best money in this prop are on matchups *not* involving a repeat: The shortest odds on a non-Tampa Bay/non-Kansas City 'Bowl are Rams vs Bills and 49ers vs Bills, each fetching 60/1.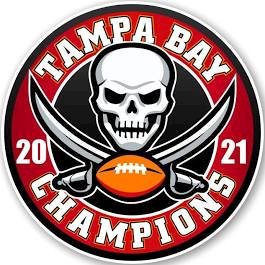 Those looking for the Buccaneers to pull off the not-so-uncommon conference championship repeat – it's been done 21 times – can consider the following oods.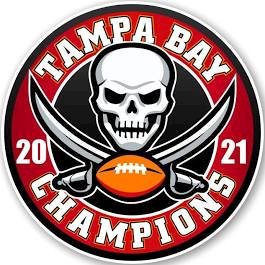 • Tampa Bay Buccaneers vs Buffalo Bills, 28/1
• Tampa Bay Buccaneers vs Baltimore Ravens, 33/1
• Tampa Bay Buccaneers vs Cleveland Browns, 40/1
• Tampa Bay Buccaneers vs New England Patriots, 45/1
• Tampa Bay Buccaneers vs Indianapolis Colts, 50/1
• Tampa Bay Buccaneers vs Tennessee Titans, 50/1
• Tampa Bay Buccaneers vs Denver Broncos, 60/1
• Tampa Bay Buccaneers vs Los Angeles Chargers, 60/1
Among this lot, NFLbets likes Bucs-Browns at 40/1 and Bucs-Chargers at 60/1, though the latter could well require far too close a parallel to Tampa Bay's run of 2020 if we figure Kansas City to take the NFC West again. No matter, though: If we're starting the betting with a 40/1 ticket, much room for hedging remains.
And for those of you considering Bucs-Patriots at 45/1, come on now! Picture-perfect all-time argument-settlers like this rarely, if ever, happen in sports, much less in NFL football.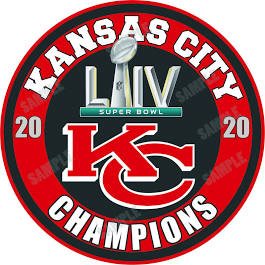 By the sheer numbers, the Chiefs are looking at a more precipitous task. Three teams have gone to three straight Super Bowls: the 1970-72 Miami Dolphins, the aforementioned Buffalo Bills of the early 1990s, and You-Know-Who-All's 2016-18 New England Patriots. Most NFL observers probably wouldn't have trouble putting these Chiefs on a level with those three sides and so might consider betting on odds like…
• Los Angeles Rams vs Kansas City Chiefs, 28/1
• San Francisco 49ers vs Kansas City Chiefs, 28/1
• Green Bay Packers vs Kansas City Chiefs, 33/1
• Seattle Seahawks vs Kansas City Chiefs, 45/1
• Dallas Cowboys vs Kansas City Chiefs, 55/1
• New Orleans Saints vs Kansas City Chiefs, 55/1
• Arizona Cardinals vs Kansas City Chiefs, 60/1
And from these, one can easily see the skewing caused by Buccaneers favoritism. As stated previously, the #2 and #3 favorites to take the NFC, the Rams and 49ers, are getting lines 2½ times longer than the Buccaneers. Concomitantly, this presents quite an interesting opportunity for the bettor who believes the Chiefs will the AFC.
Currently, the Chiefs are getting odds of +250 to +290 to win the AFC West – but these odds can be beaten with a combination of bets in this prop. Covering the Rams and 49ers plus seven other teams not named the Buccaneers would land a payout of at least +311 (i.e. 28/9) and quite possibly significantly more. A wager of Chiefs vs Rams, 49ers, Packers, Redwolves, Cowboys, Seahawks, Saints, Falcons or Cardinals? We'd probably make that bet.
Then again, the Cleveland Browns are getting mighty tempting 9/1 odds to win the AFC…
–written by Os Davis
Os Davis has been covering sports for longer than he'd care to admit. For personality, check his Twitter feed; for professional acumen, here's his Linkedin profile.