Thursday, 20 September 2018 14:06 EST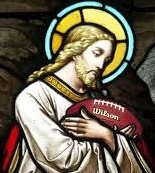 Betting on Thursday Night Football is the worst. It's not just the "Color Rush" uniforms though, trust NFLbets, it is that as well. It's running these things at 9pm ET (How much do we drink? And when?), it's the games broadcasting only on the NFL Network with all that associated pompousness and cheesery, it's the short week giving insufficient preparation time for both players and NFL bettors…
And in this particular Thursday night game, NFLbets fears that all contributions by the other 105 dudes on offense, defense, special teams and the bench in this game will be made irrelevant. All the hype, the focus, the pre-game analysis will come down to a guy who couldn't stick with quite possibly a sub-.500 team, who was cut in favor of the competitor he outperformed, who averaged just a 70% success rate in college.
Ladies and gentlemen, our savior: Placekicker Greg Joseph!
See, all jokes, kidding and Hard Knocks references aside, the Cleveland Browns – whose surprisingly decent-looking Color Rush uniform is nearly solid brown, thereby bringing not so much a rush as a mellow buzz – are a pretty attractive favorite versus the New York Jets at home.
But that point spread of Browns -3? If NFLbets were paranoid (Who's paranoid? We're not paranoid!), we saw this pure trolling of the bookmakers' parts. Seriously? You're gonna send this assuming Florida Atlantic University alum out to the slathering media and tell him all he must do is halt a 2-42-1 "skid" and snap a 19-game winless "streak" is not to choke where so many Browns have so ingloriously, culminating with the two wins ex-Browns PK Zane Gonzalez left on the field in 2018?
Seriously, this should be a slam dunk for the NFL bettor: The Browns' record ATS over the past three seasons isn't nearly as bad as it is SU: Going back to 2015, they're 15-33-1 ATS versus a pathetic 4-44-1 – and you gotta love the easy two wins ATS they've strung together this season.
Trends for betting on Thursday Night Football games also favor Cleveland: Going back to 2016, favorites on TNF have gone 20-10-1, over 11% better than average. Plus, the TNF home team has gone 21-10 SU and 22-8-1 ATS – a success rate of over 72.5%. Liking those odds yet…?
For the Jets, the defense seems stout after catching Matthew Stafford on a bad week and facing the low-watt Miami Dolphins and … no, forget it. Look, no matter how awesome one believes Sam Darnold is, this New York Jets team just has too many missing pieces. The number three receiver is Terrelle Pyror, who was cast aside in turn by the Oakland Raiders, Washington and Cleveland, all way too needy to be ditching a worthwhile pass-catcher.
The New York Jets are, in 2018, San Francisco 49ers East. Simply put, the Browns are better right now.
NFLbets therefore is putting all boogeymen, intangibles and superstitious stuff aside – except our currently unerring and eternal faith in Greg Joseph, long may He kick! We're staying on this horse and advising NFLbettors to take the Cleveland Browns -3 vs the New York Jets. Just remember that this is Thursday Night Football, so please bet responsibly, i.e. less.