Super Bowl LIII: Three teams to bet on
Friday, 20 July 2018 08:03 EST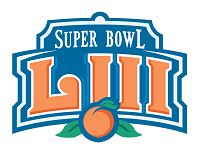 All right, before we get started, let's agree to accept a couple of facts: Almost always will preseason predictions from "experts", pundits or your best buddy online are simply based in the past rather than the future. Year after year, NFL predictions are cookie-cutter rubber stamps of the previous season's results. O sure, some prognosticators are sharp enough to account for teams trending upward (for 2018, the poster boys for these phenomenon are the San Francisco 49ers and superstar QB heir apparent Jimmy Garropolo), but generally speaking most would-be Nostradami mindlessly reproduce last year's results in their envisioning of the next season.
And yet, at the end of every NFL regular season, the same old statistical narratives are told. Stuff like only eight defending champions have repeated as Super Bowl winners; that in the last 25 seasons, 10 Super Bowl losers failed to return to the playoffs, and another four lost in the wild-card round; that only twice in its 16 years of existence has the NFC South had a repeat champion (both times the Carolina Panthers, including the 7-8-1 season of 2014); and so on.
But while the everyday punter ignores such larger trends, the sportsbooks cannot afford to. Though naturally to some extent appealing to the masses – How else to explain the New England Patriots' freakin' 4/1 odds to win Super Bowl LIII? – sportsbooks can hardly afford to not account for change.
NFLbets is even more fearless. We don't mind putting our money on what many bettors would call stretches, for great money may be made with just a little open-mindedness.
Herewith, then, are three teams NFLbets is considering for investment in the proposition bets "To Win Super Bowl LIII" and "To Win Conference Championship." We'll wait until camps are over/the odds get nicely longer (whichever come first) to finalize these prop bets, but we're pretty settled on the following four good picks and four bad picks.
Houston Texans – 20/1 to win Super Bowl; 8/1 to win AFC Championship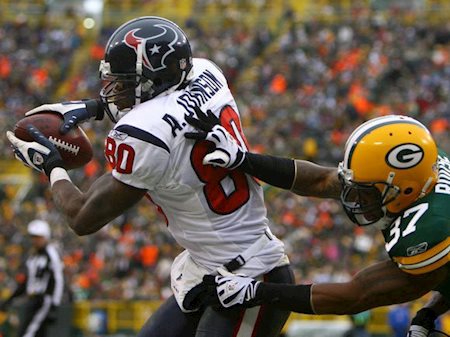 In his seven games at QB last season, DeShaun Watson tossed for over 242 yards per game and threw 19 TDs versus just eight interceptions. Proportioned over a full season, Watson would have led the NFL in 2017 in TD passes and, given his averages of 266.67 and 3 TDs per start, would have finished fifth in yardage and might have run up 14 more TD strikes than real-life #1 Russell Wilson.
As though the return of the former NCAA National Championship MVP for Texans Opening Day 2018 weren't enough, consider that J.J. Watt is back again and Sammie Coates was signed for another weapon in the receiver corps. On top of all this, Houston is graced with a third-place schedule in '18 on top of two games against the NFL's worst non-Ohio team, the Indianapolis Colts. Heck, after game one at the New England Patriots, the Texans won't face a truly serious contender until *week 16* when they visit defending champion Philadelphia – and by then, they'll certainly have a playoff bid clinched.
Think we're talking out our butts? The Texans are the third-favorite to win the AFC at most sportsbooks, behind the perpetual chalk favorites in New England and Pittsburgh. NFLbets believes.
Green Bay Packers – 15/2 to win Super Bowl; 4/1 to win NFC Championship
Quick: How long has it been since Aaron Rodgers got "Titletown" its only Lombardi Trophy of the 21st century? If you said "seven," you're correct; time flies, particularly when your team is perpetually in contention. Indeed, until 2017, the Pack had enjoyed nine consecutive seasons with a playoff bid.
In response to the team's 7-9 bid of 2017 combined with Rodgers's, um, concerns with his roster, the Packers' front office this offseason did … well, the typical little. Rodgers's favorite target Jordy Nelson is out, Jimmy Graham is in. So why should we take these Packers seriously? We're thinking "window of opportunity" here. Truth is, most NFC teams are in a state of flux: We're expecting less from the still-ascendant Philadelphia Eagles and winding-down Atlanta Falcons. Who knows what the hell's going on with the Dallas Cowboys and New York Giants; no dominant team appears to be coming out of the South; and the Minnesota Vikings and Los Angeles Rams could still be vulnerable in the playoffs, particularly the Pack's division-rival in Minny.
One can easily imagine the Packers going 10-6, grabbing a wild-card spot and tromping through the NFC playoffs. We're thinking 4/1 on Green Bay to take the conference is a good hedge against more speculative wagers, such as betting on the…
Los Angeles Rams – 9/1 to win Super Bowl; 29/5 to win NFC Championship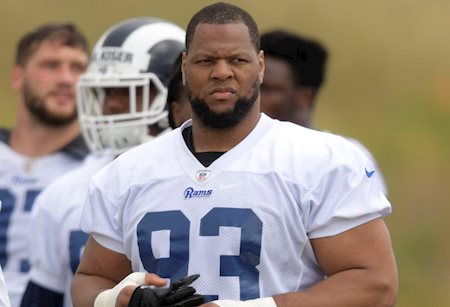 NFLbets knows that the Rams are the vogue pick for Super Bowl LIII and also that vogue picks make may NFL bettors squeamish. Nevertheless, it's difficult to bet against an overall surprisingly young team returning the NFL's Coach of the Year, Offensive Play of the Year and Defensive Player of the Year; on top of this one may add the acquisition of the NFL's scariest natural phenomenon in Ndamukong Suh.
Sure, the road to the Super Bowl will certainly not be easy for the Rams, whose roster is still mostly comprised of dudes who are a collective 0-1 in the playoffs thanks to last season's near no-show in the wild-card game against the Atlanta Falcons. Before the Rams even think about the playoffs, they'll have to deal with the upstart San Francisco 49ers and still somewhat dangerous Seattle Seahawks, plus a schedule which includes the Vikings, Eagles, Packers and the Broncos in Denver.
It may not be an easy ride for the Rams in 2018, but it says here that this is one solid squad whose odds are well worth a few bucks. Meanwhile, those in the Los Angeles/Southern California market can look forward to all those Lebron James/Todd Gurley commercials we'll soon be seeing…