NFL week 5 ATS results: Thursday Night wounds NFL bettors, Chiefs loss finishes 'em off
Wednesday, 09 October 2019 09:09 EST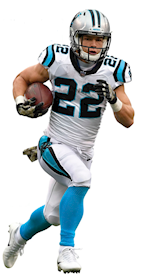 And we thought week 4 was tough…
Week 5 in the 2019 NFL season started off tough for bettors: The line on the Thursday Night Football game started at Los Angeles Rams -1½ at Seattle, flipped to Seahawks -2-, ended at most sportsbooks at Seahwaks -1½, meaning essentially anyone who played the point spread on TNF lost – except for those few lucky folks that caught the line at Seahawks -½ or "pick 'em."
It wasn't quite all downhill from there, but the Bears sure proved the random elements that enter the betting action when an NFL game is played in England; both 2-TD 'spreads covered; and Patrick Mahomes and his Kansas City Chiefs offense looked human.
NFLbets, for one, is glad to have emerged from the bloodbath at breakeven point again but talk about your grueling week of NFL betting…Below runs NFLbets' roundup of week 5 results with scores adjusted for point spreads, runs below; scores marked in bold indicate those games in which the SU and ATS result differed.
• Los Angeles Rams 29 at Seattle Seahawks 28½
Pittsburgh Steelers 23, Baltimore Ravens 22½. Outlier statistic of the week: Just two games flipped the SU and ATS results – and both had a differential of a half-point. Wacky!
• Minnesota Vikings 22½ at New York Giants 10. Look, NFLbets doesn't blame you for forgetting that Danny Dimes is a rookie and that you shouldn't bet on rookies. Nor can we fault you for recognizing that you shouldn't bet on Kirk Cousins. We were right there with you, man…
• Carolina Panthers 31, Jacksonville Jaguars 27. NFLbets isn't sure what to make of essentially any team in the AFC South or NFC South (except Atlanta; they're terrible), and we certainly tending to stay away for inter- *and* cross-division games involving these eight teams but we do know one thing for sure: Christian McCaffrey is an unstoppable force of nature.
• Oakland/Las Vegas Raiders 24, Chicago Bears 15½. And speaking of games NFLbets over-confidently bet and egregiously lost last week, yeesh. All we can say (write?) is that either a) the difference in experience between playing in England once and twice is huge or b) the Raiders and head coach Chucky Gruden are better than we thought. We probably going (a) on this one, because we're just not ready to believe in these Raiders yet...
• Green Bay Packers 34 at Dallas Cowboys 17½. We're still uncertain about the Packers as well. Yes, we know they're 4-1 SU/ATS, including 3-1 against possible playoff teams (Chicago, Minnesota, Philadelphia, Dallas). But to us, the 2020 Green Bay Packers are kinda like that dude in your fantasy league who's 8th or 9th in points but manages to catch everyone on just the right week. At Dallas, for example, the Packers essentially turned the Cowboys offense into the Texans'. Dak Prescott went for a career-high 463 yards, including two long strikes to Amari Cooper and Michael Gallup, who went for 339 yards combined. Luckily for Green Bay, the Cowboys are the Cowboys, are coached by Jason Garett and generously gave up three picks and three sacks. We're feeling the possibility of an upset (at least ATS) next week versus the Lions. In fact, we'd guess the Pack is heading for treacherous waters in the near future with vs Detroit, vs Oakland/Las Vegas, at Kansas City, at the L.A. Chargers, bye and at San Francisco. We'll see.
• Houston Texans 49, Atlanta Falcons 32. 85 total points scored? Um, yeah, pretty sure the over hit here.
• Indianapolis Colts 19 at Kansas City Chiefs 2½. A bit of an eye-opener for Chiefs backers here, as suddenly the only team worth betting to win the AFC right now is … well, you know. And speaking of the Patriots, from the Point Spreads This Big Shouldn't Exist Department come these two ATS results:
• Philadelphia Eagles 17, New York Jets 6
New England Patriots 17 at Washington 7.
• Arizona Cardinals 26 at Cincinnati Bengals 20. Happily, NFLbets had the previous two favorites covered as well as the over in this game – and that's likely to be the last time for a while we're covering the over in games involving the Cardinals and Bengals in the same week in 2019.
• Denver Broncos 20 at Los Angeles Chargers 9. Aaaaand the 2019 "Los Angeles" Chargers are again off to a roaring start, going 0-2-1 at "home" so far, which brings their cumulative record in the Carson soccer stadium filled with fans of the opposition in a minimum 5:1 ratio to a whopping 1-8-1. Can we just call these neutral-field games once and for all…?
• Buffalo Bills 14 at Tennessee Titans 3½. You know, this Buffalo Bills team could be the franchise's best this century. Which is not unlike being the best vintage of German wine.
• New Orleans Saints 28, Tampa Bay Buccaneers 24. Geez, has anyone noticed how free-flowing points have become in Buccaneers games? The over is on a commanding 3-0 run, with the average score in those gomes 39-32.
• San Francisco 49ers 26, Cleveland Browns 3. Things sure are easy when you're a West Coast team playing at home in a night game after a bye week. And the opposing team doesn't play defense.
When making a first deposit at MyBookie.com, be sure to use promo code NFLBETS for a 100% bonus for up to $1,000…