Betting over/under proposition bets, part 7: Chicago Bears, 9½ wins
Thursday, 17 June 2021 11:23 EST
Just as a primary failing in playing team props during the preseason is depending upon last season's winning teams to replicate their success, so to do would-be Nostradami fall pray to expecting continued failure from the subpar.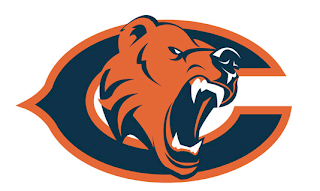 Case in point, this line in the "over/under win total" proposition bet:
Chicago Bears, over/under 7½ wins (+105/-125)
So let's get this straight: For the over to pay out, the 2021 Bears would need to go 8-9 in the regular season, their exact mark in '20 including the playoff loss at New Orleans? If you believe that the Bears have improved one whit in the offseason, betting on this prop is a no-brainer.
And there's decent cause to believe in such improvement. The Bears of 2020 were absolutely typical of the franchise with a below-average offense and above-average defense. On the offense, the better option of the two quarterbacks was Mitchell Trubisky – think about that – who went 6-4 as a starter while Nick Foles, once thought to be the future, going 2-5.
To address this problem, the Chicago brain trust went out and landed Andy Dalton in free agency and drafted Justin Fields. Dalton's play in the postseason aside, does anyone believe this twosome isn't several steps up from 2020?
On the concerning side, the Bears must find a way to get more production from a bottom-5 running game in terms of supporting David Montgomery – his 1,070 regular-season yards represented just about 65% of all Chicago rushing yards and 73.7% of non-QB rushing yards – but at least sixth-round draft choice Khalil Herbert is aboard, as is free-agent signing Damien Williams.
The Bears also added LB Jeremiah Attaochu and DE Angelo Blackson, a couple of defensive players who should make an immediate impact. In all, a notable net gain in the offseason.
Considering the 2021 Chicago Bears schedule
Why Chicago is currently getting odds of +350 or so, third-longest in the NFC North, in the "To Win Division" prop is beyond NFLbets. Any futures odds on the Green Bay Packers remain inflated (based again on last season's success, including the offense powered by an MVP QB. As for lines on the Vikings, who can explain…?
In the intradivisional games, NFLbets would certainly start with a 2-0 mark against the Lions, for whom we have trouble imagining more than two Ws. We're tempted to give Chicago a sweep against Minnesota as well – since Mike Zimmer took over as head coach in Minnesota, Chicago is 7-7 SU (9-5 ATS) against his Vikings, often with inferior teams. And with presumptive Green Bay staring QB Jordan Love a question mark, NFLbets'll play it safe and predict the Bears to go 4-2 against the division.
Outside the NFC North, the Bears can expect more wins to come nearing season's end. In drawing the NFC West and AFC North teams, Chicago's first 11 games go at the L.A. Rams, vs Cincinnati, at Cleveland, vs Detroit, at Las Vegas, vs Green Bay, at Tampa Bay, vs San Francisco, at Pittsburgh, vs Baltimore: That's four likely playoff contenders plus a November away game in Pittsburgh. If we're figuring the Bears as roughly a .500 team, we'll have to concede a 2-6 mark against the eight non-NFC North games here.
Four of the team's final seven games are against division mates, with the outside competition coming n week 13 vs Arizona, week 16 at Seattle and week 17 vs the Giants. NFLbets isn't quite sure what to do with the Cardinals, but we'll say fans returning rejuvenates the infamous Seattle 12th Man to give the 2021 Bears 1½ wins here.
Totaling these up makes for – well, no surprise – 7½ wins. But with the over in this prop getting better than even money, NFLbets would most assuredly advise bettors to take over 7½ wins for the Chicago Bears. If they can flip just one of the rather chalky picks – the games at Minnesota, at Seattle and vs Arizona this far out are excellent possibilities – this bet cashes.