NFL week 2 Sure Bet: Arizona Cardinals -3½ all day vs Minnesota Vikings
Saturday, 18 September 2021 10:10 EST
After stumbling through the first week-and-a-Thursday of the 2021 NFL season, NFLbets would like to thank the bookmakers for sending NFL bettors an easy, near can't-miss line in week 2:
Minnesota Vikings +3½ at Arizona Cardinals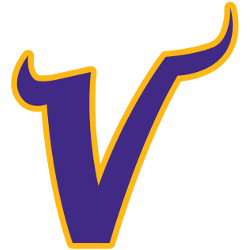 The way NFLbets sees it, this point spread looks nearly good enough to win a Too Easy label. Not to overreact but our two hot-take takeaways from a combination of 10% offseason and 90% game 1: The Cardinals are looking like the team the NFL was promised in 2020, while the Vikings (and head coach Mike Zimmer) resemble a franchise in a terminal stage of decline preceding the rebuild.
It is this latter trend that makes this line particularly baffling. The truth is that Mike Zimmer has made the playoffs three times against four seasons of 8-7-1 SU or worse. And since 2018, the Vikings defense has gone from a top-10 unit to last year's point-hemorrhaging side. Talk about injuries all you like, but Coach Z's guys last weekend grabbed zero turnovers while letting a QB in his 12th game and a rookie WR who reportedly couldn't catch a beach ball at training camp in his debut have their way. Five sacks may impress defensive line coach Andre Patterson (if he doesn't consider the competition) but can't win.
As to how the Vikes offense couldn't put the ball in the end zone more than twice is also confusing – until we remember Kirk Cousins. A first-ballot inductee into the Good Stats/Terrible Results Hall Of Fame, Cousins somehow managed to go 36-of-49 for 351 yards, three TDs against zero picks and still lost. Yes, the Bengals defense could well be bottom-5 or so in 2021 but the Vikings running just 22 attempts for 67 yards and Cousins posing zero threat whatsoever (0 attempts for 0 yards in this game) bodes badly against any team with a pass rush.
Aaaaaand here comes Chandler Jones, he of the five sacks against Tennessee in week 1. NFLbets isn't suggesting back-to-back career days for Jones, though he had to be stoked when watching tape of the Bengals/Vikings game this week.
Need more? How about four passing TDs (two each to DeAndre Hopkins and Christian "Captain James T." Kirk) and one running TD from Kyler Murray; this was Murray's first five-TD game in the NFL, and the Cardinals have scored 38 or more (38, to be precise) just twice before last week. NFLbets would be more surprised if Arizona's game 1 performance were a fluke than not.
Early on, the Arizona Cardinals look like a Super Bowl contender; the Minnesota Vikings look like a 6-11 team at best – and in such a scenario, regardless of point in the season, the smart money is always on the former. Take the Arizona Cardinals -3½ vs Minnesota.
–written by Os Davis
Os Davis has been covering sports for longer than he'd care to admit. For personality, check his Twitter feed; for professional acumen, here's his Linkedin profile.