Cleveland Browns at New Orleans Saints: Is NFLbets really going back to that well…?
Friday, 14 September 2018 09:23 EST
With an interesting week 1 of the 2018 NFL season now in the books, let's look at some matchups in week 2. The Cleveland Browns now have a second opportunity to get that elusive win after a heartbreak finish week 1 against the Pittsburgh Steelers. Meanwhile, the New Orleans Saints also look to get one in the win column after an embarrassing loss to the Ryan Fitzpatrick-led Tampa Bay Buccaneers. The point spread unsurprisingly has the Browns as 9-point underdogs. As far as the under/over, it's currently sitting at 49.5 points.
Cleveland Browns offense vs New Orleans Saints defense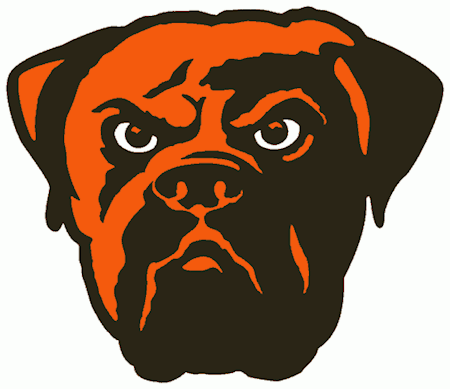 In one of the biggest shockers so far of this young season, the Saints defense (a strong suit in 2017) imploded on them, giving up a whopping 48 points. Luckily for the Saints, the Browns' offensive unit was not great, either. Largely due in part to Tyrod Taylor's rough outing wherein he completed only 37.5% of his passes. For comparison, Drew Brees completed 82.2% of his passes
One main way that the Saints can properly stop Cleveland is from the defensive line. If Taylor once again struggles to pass and is forced to run, he'll be very vulnerable. If Taylor is forced to run, it will be up to the Saints defensive line to haul him in – though in week 1, the Saints defense was an absolute turnstile. Pro Bowl DE Cameron Jordan was near invisible after posting an impressive 13 sacks and 48 solo tackles in 2017, managing 3 solo tackles and 3 assists.
The Browns offensive machine did not do well in week 1. This may sound counterintuitive, considering the score against Pittsburgh, but the numbers don't lie. To go along with Taylor's bad passing numbers the receivers suffered as well. Luckily for them, the Steelers had Jarvis Landry's 106 yards because the next best receiver had 38…
Yes, while Landry had 7 receptions, Josh Gordon, Antonio Callaway and Rashard Higgins had a combined 2. To put it bluntly, if Cleveland can right their passing game they have a good shot at winning. [Hey, here's a great idea. Why don't they try out that first-round draft pick that dudes like Tony Romo and Drew Brees dig so much…? –Ed.]
New Orleans Saints offense vs Cleveland Browns defense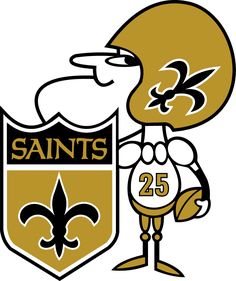 This is a toss-up. Both Cleveland's defense and New Orleans's offense were firing on all cylinders in tehir week 1 games. This battle is going to largely dictate who emerges on top in this matchup. Cleveland's defense led the way for them on week 1 with an impressive 6 turnovers generated from fumbles and interceptions. New Orleans on the other hand put up 40 points in a losing effort against Tampa Bay.
Alvin Kamara and Michael Thomas were very impressive in week 1. Kamara earned 112 receiving yards to go along with his 29 rushing yards, he also led the team in touchdowns with 3. Thomas was very impressive in racking up 180 receiving yards and a touchdown. Brees continues to defy age, as he was a model of efficiency in completing 37 of 45 passes and three TDs. If the Saints offense stays this hot, they have a good chance to win.
As for Myles Garrett and Denzel Ward … holy crap, they both had themselves a game in week 1. Ward especially impressed as a rookie going up against Antonio Brown, with not 1 but 2 interceptions. He only really got beat by Brown clean on one touchdown pass. Garrett was a monster; while only having 6 tackles on the day, 2 were sacks, and one led to a fumble recovery by the Browns. The injury to Emmanuel Ogbah will hurt them, but they are still going to be tough for the Saints to crack.
Cleveland Browns at New Orleans Saints: The bets
This game is all going to come down to how well the Browns can limit the Saints' high-powered offense. Taking the Cleveland Browns +9 at New Orleans and hoping for a close game seems like the safe bet, especially with Cleveland on a 4-1 run ATS against the Saints. In terms of the over/under, we're hedging on that Browns offense. Even if Taylor and his offense don't go off the rails and can't convert points, not much is going on the scoreboard in this game. Take the under on an O/U of 49½ points.