CFL betting, week 18: What's up with Riders as underdogs and Eskimos as favorites?
Thursday, 11 October 2018 13:35 EST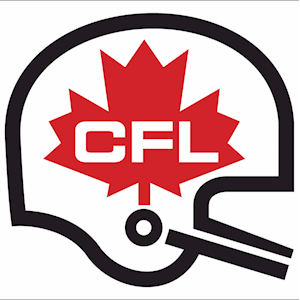 Sometimes a second opinion can give you insight. Thanks to the Rouge White & Blue CFL Podcast, yours truly got some salient advice from co-host Joe Pritchard that helped solidify yours truly's convictions about a couple of bettable lines in CFL week 18 – and a couple unbettables.
Let's talk Hamilton Tiger-Cats -7½ at Toronto Argonauts and the over/under of 53 points. The Ticats ran up 42 and 36 on the Argos in a home-and-home series earlier in the season, they've averaging 35.6 points per game in the second half thus far, and they're coming off a bye. Hamilton *will* score points this weekend. But can the Argonauts keep up?
NFLbets is (now) saying yes. While only terminal disconnection with reality would allow one to call the Argos' offense "high-flying," they've managed to put together 22 or more points in 8 of the past 9. Last week's mathematical elimination from the 2018 CFL playoffs does not eliminate the sense of urgency for Toronto to play well in front of a certainly sparse crowd. On the contrary: Disappointing free-agency pickup James Franklin will be playing for his job in '19 going down the stretch; luckily for him and ironically for Argos backers, his receiving corps is more well-stocked then at any point during the season thus far, with Duron Carter, S.J. Green, Armanti Edwards, Myles White and Malcolm Williams all active.
So yeah, NFLbets is recommending taking the over on an O/U of 53 points in this one.
Saskatchewan Roughriders +3½ at Winnipeg Blue Bombers has a similar dynamic at play. We know the Bombers will score points – they've been running up scores fairly well all year and in the last three have put up 31, 30 and 40. Even against this vaunted Saskatchewan defense, Winnipeg was still good for 23 and 27 points in earlier meetings, albeit in losing efforts.
Why the Riders aren't inspiring more confidence in oddsmakers is a bit of a mystery. Chris Jones's guys are 7-1 SU (5-3 ATS, 2-2 ATS on the road) in the last eight games; the last six SU Saskatchewan wins were by 2, 8, 5, 1, 5 and 7 points. The offense has only proven viable in fits and spurts throughout this season, however, which throws out the trustworthiness of betting either side of the point spread, the over/under and even a money line bet on either. We say stay away.
Forget Ottawa Redblacks +3 at Edmonton Eskimos, too, while you're at it. Seriously, who can tell? The Redblacks' longest streak winning or losing SU has been *two games* this season. They're a remarkable 5-3 SU against the West and just 3-3 SU against their East rivals. And all of Ottawa's win-loss marks ATS are identical to their SU records; in 12 of 14 games, a Redblacks SU win meant an ATS win, while a SU loss meant an ATS loss.
Against the Redblacks are the Edmonton Eskimos, who can't possibly be as bad as recent results might indicate. The Eskimos haven't scored anything other than field goals in the last nine quarters of play, the culmination of 1-5 and 2-6 SU/ATS "runs". QB Mike Reilly still has Dhaquille Williams, the league's leader in receiving yards, receiving TDs, targets and receptions, but not much else as the "skill players" bit of the roster remains in tatters.
Well, then, is this the game when the Esks snap out of it? Who knows? Stay away.
Closing out CFL week 18 is BC Lions +10½ at Calgary Stampeders – thank the football gods for this one. The analysis here is short, sweet and simple. Last week, the Stampeders took thins easy against the hapless Montreal Alouettes, played for field position, were stung by three uncharacteristic interceptions thrown by Bo Levi Mitchell and still won with the result not in doubt.
With a win, the Stamps clinch home field throughout the playoffs and certainly won't be playing half as passively as last week – nor are Mitchell & Co. likely to make half as many mistakes as against Montreal. Not to be forgotten is the Lions' 1-6 (!) record SU/ATS on the road. NFLbets says the Stamps take care of business here and so should you: Take the Calgary Stampeders -10½ vs BC Lions.
NFLbets' best bets for CFL betting in week 18:
• Hamilton Tiger-Cats at Toronto Argonauts, over 53 points.
NFLbets' recommendation for CFL betting in week 18:
•nbsp; Calgary Stampeders -10½ vs BC Lions.
CFL best bets record to date: 8-8.
CFL recommendations record to date: 8-8.
Overall record: 16-16.