About last week's CFL picks … well, here's a makeup call: Bet the Winnipeg Blue Bombers SU
Friday, 05 October 2018 14:18 EST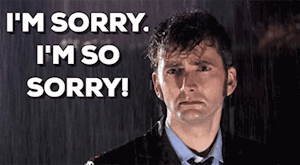 Yeesh, week 16 in the CFL wasn't great for NFLbets. Our picks and recommendations went a weak 1-3; we salvaged the bankroll with what we presumed was a throwaway couple bets on Winnipeg Blue Bombers +5½ and SU at the Edmonton Eskimos. All apologies, but we couldn't justify advising bettors to toss money at the Blue Bombers on a giggly whim.
Winnipeg's very impressive win – lack of offense from Edmonton or no – made for sole upset of last week and nearly singlehandedly flipped the race for the CFL playoffs' no. 5 and 6 seeds. After finishing off the Eskimos, the Blue Bombers rose to no. 3 in the West and no. 5 overall. BC Lions fell to last in the CFL West, ½-game behind Edmonton. (This is despite the Lions going f*#@&ing 5-1 SU/4-2 ATS at f%@$#!$ing home, but don't get me started on the 2018 BC Lions…)
With four games to go on their schedule, the Bombers would appear to have and advantage over the Eskimos, if perhaps not BC Lions. The Bombers are running at relatively full strength – Nic Demski returns to the lineup after missing last week – while the Eskimos can't seem to keep any WRs on the field. On the other hand, starting QB Travis Lulay and defensive captain Solomon Elimimian are returning for the Lions week after next.
The knock against the Bombers is their maddeningly inconsistency; you'd have to be crazy to bet on Winnipeg in 2018, except on the over. (More on this momentarily.) Both the Bombers and this week's opposition Ottawa Redblacks are the embodiment of clichés such as "we don't know which team will show up" and "playing down to the level of their competition."
But here's the thing: The 2018 Winnipeg Blue Bombers have done one thing with incredible consistency for most of the year: Score. Through 14 games, the Bombers have scored 30.5 points per game. They've played in games of 50 points or more 10 times, in games of 60+ five times. Even when giving up a ridiculous 32 points' worth of defensive and special teams scoring to the Roughriders, the Bombers still managed to ring up 27 of their own.
Attempting to stop this offense is a Redblacks D allowing a scanty 19.1 ppg (we're removed that bizarre 42-41 game against Toronto as an outlier) coming out of the bye week and playing at home. But neither of these factors may even matter. The truth is this Redblacks offense is completely undependable (and therefore doubly so for bettors). Statistically, this unit is the league's most variable, having three times topped 40 points scored, but five times producing two touchdowns or less – and twice exactly zero.
And that inconsistency issue mentioned earlier? Here's a summary of their game results for the year: Win, Loss, Win, Loss, Win, Win, Loss, Win, Win, bye, Loss, Loss, Win, Win, bye.
The one result with which the skeptic may argue the case against the Bombers was that of week 10: Ottawa 44 at Winnipeg 21, a game which fired up anti-Matt Nichols sentiment in Bomberville and sent the team on a four-game skid. (To be fair, the three subsequent losses came in games against Calgary and Saskatchewan, pretty clearly the CFL's best teams in 2018.)
Since coming out of the bye, however, the Bombers look reborn in going for 30 or more points in two consecutive weeks. They've given up just one turnover combined in the two games, threw in some razzle-dazzle against the Alouettes and essentially played perfect play in all three aspects against the Eskimos.
After last week, we're convinced. NFLbets is blowing aside the skepticism and probably overcompensating for the bad karma amassed last week. We're playing this one a bit unorthodoxly (for us, anyway) and making these bets our only CFL bets, and playing them at 1½x. Our pick of the week says to take the Winnipeg Blue Bombers to win SU at +110. To really play it safe, cover Winnipeg +1½ as well.
NFLbets' best bets for CFL betting in week 17:
• Winnipeg Blue Bombers SU at Ottawa Redblacks.
NFLbets' recommendation for CFL betting in week 17:
•nbsp; Winnipage Blue Bombers +1½ at Ottawa Redblacks.
CFL best bets record to date: 7-8.
CFL recommendations record to date: 7-8.
Overall record: 14-16.