Bottom feeders on the ATS table meet for Thursday Night Football crapfest
Thursday, 01 November 2018 17:39 EST
One more time: NFLbets hates betting on Thursday Night Football. We post columns on these games for amusement purposes only – keeping the ol' writing and analysis skill sharp and all – and therefore do not necessarily endorse NFL bettors siding with our TNF picks. The extra unknown variables riddling such games can tilt betting on Thursday night football dangerously close to gambling, and the teams in this week's game hardly inspire confidence.
On the other hand, one obvious opportunity is out there on this game.
Oakland Raiders -1½ at San Francisco 49ers, over/under 44 points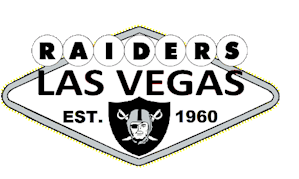 So what do we have here? The Raiders have a short week, just four days removed from a 3-TD, zero-interception performance by Derek Carr in which they still lost by 14 points. Marshawn Lynch is on the IR< Ameri Cooper is gone and Carr, for the lack of personnel, is becoming a check-down artist.
Meanwhile, head coach Chucky is apparently oblivious everything other than amassing assets and thinking about the property he'll be buying in Las Vegas. You gotta love this quote from Gruden's interview with Howie Long:
"I got a cell phone just like you and everybody else, and I get a lot of phone calls from people who are dying to come and play here. I'm just telling you, to have salary cap space, to have a chance to talk to the people that you really want to wear the silver and black and represent this team, that's exciting."
Seriously, that's about two superlatives short of a Donald Trump quote; just to hammer home the irony, the interview was conducted for who else but the Fox network. So, yeah.
Over on the San Francisco side, well, at least they're home. (Of course, the Raiders will have to take a short drive to the game after playing last weekend in Oakland.) This tweet should burn away the last shred of hope for the 49ers offense to keep scoring:
49ers' QB CJ Beathard is, in the words of one source this morning, "truly 50-50 for tonight's game (vs. Raiders)" due to a wrist injury that has left him struggling to grip football. If Beathard can't start, 49ers' QB Nick Mullens would.

— Adam Schefter (@AdamSchefter) November 1, 2018
And in the five hours since Schefter tweeted the above, the Raiders' handicap has gone from 3 points to 1½, while the over/under has dropped from 45 to 44 points.
If Mullens does indeed start tonight, he'll instantly became the NFL leader among current starting QBs in TW (Times Waived) with 2 – and he left Southern Mississippi after the 2016 season. He was on the 49ers practice squad for 2017 and got the call up to the active roster after Jimmy Garoppolo was placed on IR.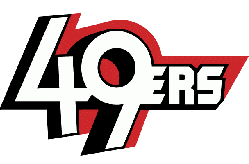 Mullens may have the advantage of the unknown, but that's about it. For the season, the 49ers offense ranks 25th in yards per game with 348.3; about the best NFLbets can say (write?) about this team tonight is that Matt Breida, one of this season few pleasant surprises for the 49ers, will play. We can figure he still won't be 100%, as he hasn't been since taking an ankle injury three games back. The truth is, if either team gets shut down on offense and therefore gets blown out, it'll be San Francisco.
But NFLbats believes San Francisco won't get blown out – not by the Raiders with a single overtime win over the good ol' Cleveland Browns. We'll admit we wouldn't bet f*#F*& all on the outcome of the game; we can even lean on regression to the mean, with both teams among the bottom three in the league ATS: Oakland is 2-5 while San Francisco is 2-6. NFLbets advises bettors to take the under on an O/U of 44 points. Or even lower, really.
And get set to "enjoy" another low-scoring Thursday Night Football non-classic…