In week 13, it's the return of the home underdogs – but NFLbets likes away favorites this time…
Friday, 30 November 2018 17:54 EST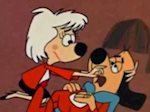 It's the return of the home underdogs for week 13! Including the Dallas Cowboys in last night's Thursday Night, seven of the 16 home teams playing are underdogs. Tampa Bay, Cincinnati, Jacksonville, Detroit, Oakland and the New York Giants are all getting points at home – and Atlanta (currently at -1½ vs the Ravens) probably should be as well.
Luckily for NFL bettors, none of the aforementioned seven teams are playing nearly as well as the Cowboys right now, thus making for some nice opportunities for those willing to back away favorites. We've got our eyes on four lines and prescribe them as official NFLbets Best Bets this week, but please realize that sheer numbers say as least one of these will lose; winning five pointspread bets in a single week of NFL play is an all-too-rare experience in our estimation. (We're just geeked because we're now 8-2 in NFL and CFL betting since Thsnksgiving and are careening toward money-to-burn mentality…)
We've got:
Baltimore Ravens ML at Atlanta Falcons @ +105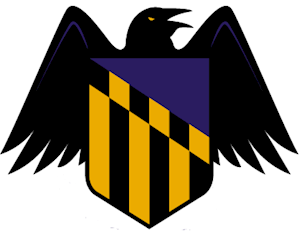 Strictly based on trends, you'd think the Falcons are due for a win ATS – they're tied with a murderer's row which includes the Raiders, Jets, 49ers and Eagles at the bottom of the ATS standings at 3-8. These Falcons right now are just about as bad as any other 3-8 ATS team, yet the oddsmakers still appear to be giving way too much respect to an offense scoring 17.33 per in the past three games combined with a defense that's bottom-5 in points allowed and turnovers created. This has all the makings of a breakout game for Lamar Jackson.
Chicago Bears -3½ at New York Giants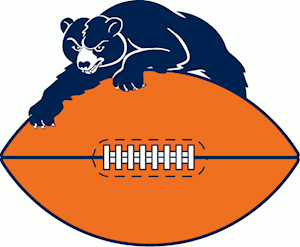 You may have heard the Chicago Bears defense is pretty good – but NFLbets is here to tell you that it's recently been getting even better. In the five games after giving up 30-plus against the Dolphins and Patriots in back-to-back weeks, Chicago has yet to give up more than 22 in a game while winning by an average score of 29-15.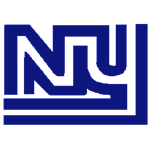 And while the Bears haven't faced any monster rushing teams yet this season, they're nevertheless ranked no. 1 against the run by Football Outsiders' DVOA metric. Saquon Barkley may not get his numbers, even before Coach Schermer et al decide to limit his touches in the second half again. (Against the Eagles, Barkley gets 9 runs and 7 receptions for 135 total yards and 2 TDs so in the second half gets 4 touches? Whether this is tanking or appeasing Odell Beckham, it's ugly.) A Bears defense plus 10 days rest could equal a shutout against the low-watt Giants.
Carolina Panthers -3 at Tampa Bay Buccaneers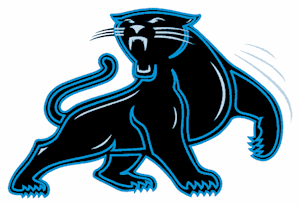 NFLbets hears you: The Panthers are on an 0-3 run ATS and an abysmal 0-5 ATS in away games. We can't really speak to the latter, but as for the former, we'd remind that Ron Rivera's gamble cost the Lions game and that the Panthers as 3-point favorites at Seattle was silly. The last time these two teams met, the Panthers blew out the Buccaneers, 42-28; going back to 2013, Carolina is 8-3 ATS vs Tampa Bay. O, and the Buccaneers still don't have a quarterback capable of throwing more touchdowns than interceptions in this offense.
Indianapolis Colts -4 at Jacksonville Jaguars
What's the argument here? That the Jaguars will all be so excited that Blake Bortles has finally been benched, probably six weeks too late, that they'll miraculously rally around Cody Kessler, 0-8 as a starter and already with four sacks and one interception against one TD pass for the Jags in 2018?
Come on! Even if you're unwilling to accept that 2017 was a fluky perfect-storm opportunity for Jacksonville and that maybe some of these dudes on defense are overrated, placing actual money on this sort of one-week psychological turnaround is not something NFLbets is willing to do.