Houston Texans are the bane of NFL bettors' existence, but they'll cover 4½ on MNF
Monday, 26 November 2018 15:27 EST
In all forms of gambling, regardless of skill/luck ratio, trend spotting is a valuable skill necessary to accumulating capital rather than burning it. Featured in this week's Monday Night Football game are the Houston Texans, who have spent much of the 2018 season thus far making things difficult for NFL bettors, are currently riding two streaks which seem paradoxical and only screw with our heads some more.
If only the opposition weren't those wishy-washy, nearly as ineffable Titans…
Tennessee Titans +3½ at Houston Texans, over/under 43 points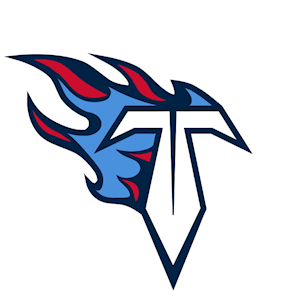 When the point spreads for week 12 last Sunday, the line on this game was as high as Titans +6½ at some sportsbooks, today begging the question "Where the hell is all this money on Tennessee coming from?"
NFLbets supposes the logic is simply that the Texans cannot continue their frankly pretty amazing seven-game win streak SU, particularly with a quite qinnable game against the Cleveland Browns following this one. Taking Tennessee and the points seems a nice safe bet, as among the Texans' seven wins are four by 3 points or fewer SU and two OT games.
But from the bettor's perspective, the Texans entire season has been freakish. Houston's current ATS record is 4-6 – a full three games worse than their SU record. Just to weird things up a bit further. In three of the Texans' SU wins, they failed to cover the spread. O, they're just 1-3 ATS in Houston as well. The only team more difficult to bet with point spreads involved in 2018 has been the Los Angeles Rams, whose ATS marks are utterly insane. These two teams are far and away the outliers in SU/ATS differential this year; if you're making money betting Texans games, you're picking your spots well.
(For the record, NFLbets is 1-2 betting on the Texans ATS thus far, and we consider ourselves lucky to have gotten that one win.)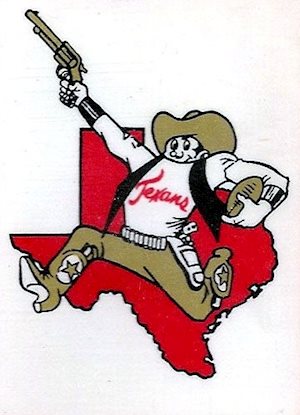 So which freakish run ends tonight – the Texans vs. the NFL or the Texans vs. the NFL bettors? So hard to tell when both teams on Monday Night Football are doing so much with smoke and mirrors. The Texans are only truly notable in three areas: the run game, the run defense and the pass rush. These last two will be especially critical against the Titans, who essentially have no passing game to speak of.
Tennessee is bottom-3 in passing attempts, yardage and TDs. Unlike the Texans or Carolina Panthers, however, a running QB has not resulted in an improved running attack: Despite sitting at no. 6 in rushing attempts, the Titans are just 19th in running yardage. (For comparison, the Panthers and Texans are ranked 1st and 3rd in rushing attempts, 1st and 10th in rushing yardage, respectively.) So we figure the Texans are well capable of shutting down this low-watt offense: In the week 2 meeting of these teams, the Titans went for two passing TDs – one on a trick play – in the first quarter, followed by zero over the next 10½-plus quarters.
As for the Texans, they won't be winning any shootouts any time soon, either. Just twice this year has Houston topped 22 points, against inferior defenses in Indianapolis and Miami. In the past six games, the Texans have topped 240 passing yards or 400 total yards just once: Against Miami.
However, though both teams have mediocre offenses right now, that Houston defense is starting to look special again. With Mike Vrabel on the Tennessee sideline, this one should be a real grinder with lots of quarterback option reads and a sprinkling of direct snaps. And if it's down to a land war, NFLbets is going with the potentially dominant defense.
We say take the Texans -3½ and take the under on an O/U of 43 points.