Forget the Titans, take the leap of faith and cover the Cowboys -5 on Monday Night Football
Monday, 05 November 2018 11:45 EST
Okay.
Before we begin, we know. The faith required to back Jason Garrett's Dallas Cowboys this season may be too much for many NFL bettors to play the point spread on Monday Night Football this week. NFLbets would certainly not blame such skeptics for staying away altogether – but as for us, we're in Las Vegas for a few more days, and as you well know this place is made for throwing money.
Tennessee Titans +5 at Dallas Cowboys, over/under 40 points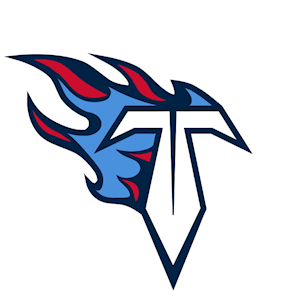 We're not throwing money without reason, however. The compelling stat reveals that the Cowboys, despite their trend for decades of not playing smart football, are one of the very hottest teams in the NFL coming off the bye week: Going back to 2004 (!), Dallas is 10-3 ATS regardless of status as favorite or underdog, home or away.
Now NFLbets knows that history going back more than a decade is rarely useful for accurate prognostication. Looking a little more closely, we see that, when Garrett is coaching the Cowboys, they're 5-3 ATS after the bye; in Dak Prescott's two years, post-bye week games were split 1-1 ATS. Not incredibly impressive by either, but the Cowboys are looking to turn a corner here – or at least string together a couple of SU wins.
To this end, Ameri Cooper's aboard and has actually had a week to dust off some unused fly-route plays and basically the entire back third of the Dallas playbook so as to expand Prescott's repertoire. Dak and Ezekiel Elliott have accounted for 38% of the team's yardage, and five of the Cowboys offense's 13 (!!!) touchdowns *on the ground alone*. Anything would be an improvement here, certainly.
But hey – don't believe in the Cowboys tonight; you don't have to. Just look across the line at yourrrrrrrrrrrrrrrrrrrrr 2018 Tennessee Titans.
The Titans have somehow managed to get to a 4-3 record ATS despite averaging just 15.1 points per game thus far. Not so much through strength of will as the incompetence of the opposition, the Titans have kept six of their seven games thus far within a touchdown's difference; the results have been bizarre.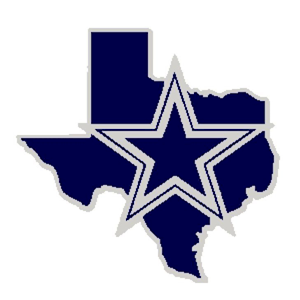 To wit: The Titans have lost SU/ATS to the Buffalo Bills and Miami Dolphins, while winning SU/ATS against the Houston Texans, Jacksonville Jaguars and Philadelphia Eagles. At least two of these aforementioned are prospective playoff sides (Texans and Eagles), while those early-season wins against Houston and Jacksonville might make a difference later.
Though that doesn't seem likely. The Titans went oh for October (1-2 ATS), scoring just 31 points in three games combined. After a marginal start, the three-game swoon has seen the Titans offense plummet into the bottom 3 teams statistically in points scored, passing TDs, rushing TDs, passing yardage, overall yardage and first downs – would you believe that the unheralded Cowboys D is a top-5 side in all of said categories?
So, yes. Despite Jason Garrett and a still-thin, undependable offense, we're advising NFL bettors take the Dallas Cowboys -5 vs Tennessee.