The streak ends tonight: Take the Dallas Cowboys +8 vs the New Orleans Saints (no, really)
Thursday, 29 November 2018 14:41 EST
As much as NFLbets dislikes betting on Thursday Night Football, tonight's New Orleans Saints at Dallas Cowboys matchup is quite interesting indeed – not necessarily easy to bet on, but interesting nonetheless.
New Orleans Saints -8 at Dallas Cowboys, over/under 52½ points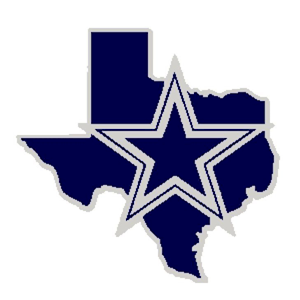 Note, too, that the lines on this game are still somewhat variable, with lines as low as Saints -7 and over/under 51 out there.
On our part, NFLbets is committed. In previewing the Saints' Thanksgiving Day game against the Saints, this website advised NFL bettors to take the Saints -11½ points and figured that "next week (at Dallas) will be the shocker for the Saints." Perhaps we're approaching this game slightly cockily after coming off an 8-4 week, but now that we can get +8 on the 'Boys, we're sticking with first thought – it's often the best thought.
Due to a neat quirk in scheduling, this particular TNF game features two teams that played last Thursday in Thanksgiving games; therefore in theory some of the usual considerations for short schedules may be tossed out of consideration. What we're giving heavy consideration are trends both in the greater picture as well as the specific directions in which these sides are headed.
First off, New Orleans' mark of 9-2 ATS – not to mention their current 9-0 (!!!) ATS run – makes NFLbets verrrrrrrrrrrrry leery. Sure, a 15-1 SU record may be in the cards for the white-hot Saints, but we simply can't believe they'll win out against the spread. As with behemoths before them – think the 2007 New England Patriots in particular – point spreads stay high throughout the season on monster teams while the rest of the league wizens up and/or injuries occur, resulting in lower margins of victory.
So what real-life, actual on-the-field hope does Dallas have in this game? Well, there's homefield advantage…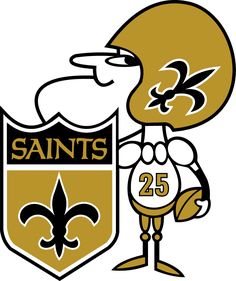 In all seriousness, a bet on the Cowboys in this week's TNF indicates belief that this Dallas team is actually a playoff team and may actually be as good as they've looked since Amari Cooper came aboard. You say the Cowboys'll need to score points to keep up with the scoreboard-spinning Saints? In the games A.C. (After Cooper), Dallas is good for 26.66 points per game.
Now able to spend more time off the field, the defense has meanwhile evolved into a top-10 unit notably stingy in giving up passing TDs. With both sides of the ball working well for the Cowboys, they enjoyed a +5 turnover differential in the three games post-Amari acquisition.
Is all this enough for the Cowboys to overcome the beast that is the New Orleans Saints, a juggernaut averaging over 37 points per game? Perhaps not, but NFLbets doesn't need a SU win from Dallas, just a close game. And we believe they have enough. We'll take the Dallas Cowboys +8 against New Orleans, but covering a parlay involving a Saints money line (ML) bet and the Tampa Bay Lightning might be in the making as well…