Betting Thursday Night Football: Underestimate Cam Newton's Panthers at your own peril
Thursday, 08 November 2018 16:23 EST
From the Be Careful What You Wish For Department, NFL fans are presented with a genuine beauty of a Thursday Night Football game, as the Carolina Panthers play at the Pittsburgh Steelers. Should be good viewing, but the betting isn't exactly simple.
Carolina Panthers +3 at Pittsburgh Steelers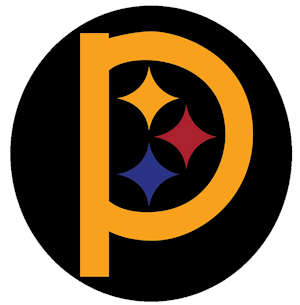 A default search for any immediate regression to the mean for these two teams reveals little: Carolina and Pittsburgh are both 5-3 ATS this season. The Steelers are 2-2 ATS at home; the Panthers are a serious outlier at home at 4-0-0 ATS (and NFLbets'll certainly be looking at the opposition in the next Carolina home game), but are hardly unusual at 1-3 ATS (2-2 SU) on the road.
So let's talk some offense and defense. In a year of offense, Carolina has nevertheless put together a pretty decent defense, particularly against the run: The Panthers are top 10 in most rushing categories defensively as well as no. 4 overall in interceptions.
Such stats may be irrelevant on this given Sunday, however, as Ben Roethlisberger will throw the ball a lot regardless of opposition. James Conner may capture the mainstream media's imagination, Roethlisberger is second in the NFL in pass attempts this season and fourth in completions. And Steelers are 3-1-1 SU (3-2 ATS) in games when Ben *does* throw an interception.
Pittsburgh also brings a top-10 rushing defense statistically to face Christian McCaffrey, Cam Newton and the league's top ground attack. However, this D's impressive-looking numbers are likely heavily due to the Steelers' passing game on offense. In terms of efficiency, they're a mid-pack 14th in Football Outsiders' DVOA metric -- and below-average against the innovative Newton and oft unstoppable McCaffrey won't really cut it.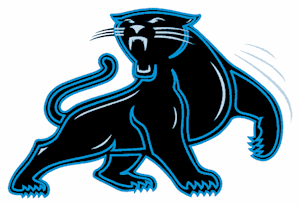 As for the potentially gnarly Pennsylvania weather, the forecast for Pittsburgh calls for lows around 36° with an 80% chance of rain, snow and/or some variant on precipitation thereof.
But in cold weather, Cam & Co. aren't nearly as bad as the average South-based team: In games played in temperatures of 45° or lower at kickoff, the Panthers are 7-3 SU/6-4 ATS going back to 2014 and are currently on a 5-1 SU/4-2 ATS run. Seemingly perpetually underrated by the sportsbook, the Panthers have won SU their last four games as an away underdog in cold weather games.
One final consideration: Are you more likely to believe in a 6-3 -- and therefore on pace for a 11-5 or 10-5-1 final regular-season record -- Panthers or Steelers team? We're saying it's the Panthers, and to do so, they'll have to win this one with a tough schedule remaining. Cover the Carolina Panthers ML at +160 or so, and hedge with a bet on the Panthers +3 at Pittsburgh.
We'll even predict next week's storylines: Steelers welcome back Le'Veon Bell after Conner stuffed by Panthers and Is Cam Newton the NFL MVP…?