"Strength of Schedule" statistic bolsters NFLbets' superearly Super Bowl pick
Friday, 22 May 2020 10:57 EST
Right up front, we're saying that NFLbets believes the 2020 NFL season will start on time and will be played in full. The logic is simple: Every player in the league knows that his career lifespan is short and that they need the money, and franchise owners have demonstrated repeatedly that they just don't give much of AF for player safety nor player rights since, what, 1920?
Until we actually see play, we'll also assume that the football we see in 2020 will resemble a reasonable facsimile of '19 in terms of contact – not to mention willingness to make contact. IF players are wrapped in bubble wrap (or even forced to cover themselves head to toe), NFL bettors might as well sidle up to a craps table for all the skill that football betting would instantly become.
Tell you what: If NFL football in 2020 looks sufficiently random, NFLbets will start looking to cover the teams that have never won a Lombardi – or more precisely, the Arizona Cardinals, Cleveland Browns, but by no means the Detroit Lions or Houston Texans – in Super Bowl LV betting. Just to balance out the numbers, you understand.
For now, though, we're working within our chosen reality. We'll see what happens in week 1 when it happens.
Strength of schedule drawing interest "thanks" to COVID-19
Soon after the NFL released its 2020 schedule, mainstream sports media, bloggers and podcasters got to work crunching the numbers for the league and/or their team, happy to be given some stats to play with. The results were quite interesting and made NFLbets very happy indeed.
Based on 2019 results and ranked most to least difficult, Strength of Schedule (SoS) for '20 looks as follows. Bold indicates a 2019 playoff team.
1. New England Patriots, .537
2. New York Jets, .533
3. Miami Dolphins, .529
4. San Francisco 49ers, .527
T5. Buffalo Bills, .525
T5. Detroit Lions, .525
T5. Atlanta Falcons, .525
T8. Arizona Cardinals, .518
T8. Houston Texans, .518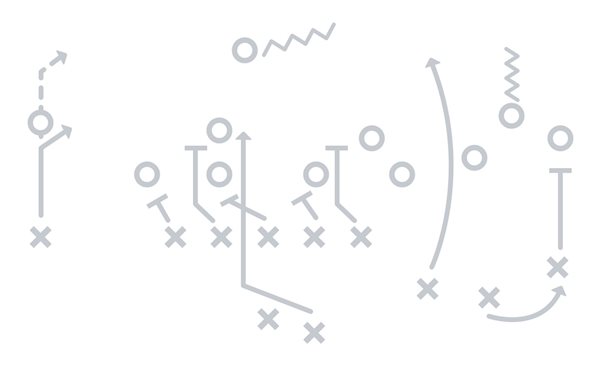 T10. Minnesota Vikings, .516
T10. Los Angeles Rams, .516
12. Denver Broncos, .512
T13. Chicago Bears, .509
T13. Seattle Seahawks, .509
15. Green Bay Packers, .504
16. Tampa Bay Buccaneers, .502
T16. Indianapolis Colts, .502
T18. Kansas City Chiefs, .500
T18. Carolina Panthers, .500
20. Tennessee Titans, .498
21. Las Vegas Raiders, .496
22. Jacksonville Jaguars, .494
23. Los Angeles Chargers, .492
24. New Orleans Saints, .490
25. Philadelphia Eagles, .486
26. New York Giants, .482
27. Cincinnati Bengals, .477
28. Washington Redskins, .465
29. Cleveland Browns, .461
30. Dallas Cowboys, .459
31. Pittsburgh Steelers, .457
32. Baltimore Ravens, .438
The primary weakness of the SoS stat is of course its total reliance on past results with no adjustment made for offseason transactions, coaching hires and draft picks. No matter: Some solid predictioning may be nevertheless undertaken – if we're openminded enough to accept a little change.
From the Those Who Forget History Department comes a little analysis of how the preseason strength of schedule played out in 2019.
• Of the 14 teams with an opponents' winning percentage of .496 or lower going into the 2019 NFL season, six made the playoffs. Make note of those teams, however: the Buffalo Bills and Seattle Seahawks backed into the playoffs as wild cards; the Philadelphia Eagles were the "best" of the NFC Least at 9-7; the '19 Baltimore Ravens' 14-2 mark would have made them an outlier in any 16-game season, while the New Orleans Saints were no. 3 in the NFL in overachieving per the Pythagorean Expectation (PE) wins; and the New England Patriots, whose defense was on record-setting pace in the first half of the season (remember that?) after ignominiously going one-and-done in the playoffs.
• Of the 15 teams with an opponents' winning percentage of .504 or higher, six advanced to the postseason. However, of those with a top-8 SoS, just two, the Kansas City Chiefs and Houston Texans, proved postseason teams – and the Texans tied for the no. 1 spot with fellow playoff flameouts the Green Bay Packers in overachieving PE. Kansas City meanwhile certainly benefitted from the downturn their division mates, the Denver Broncos and "Los Angeles" Chargers, suffered in '19.
The conclusion NFLbets draws from 2019 (a rather typical season in terms of preseason SoS and PE wins, incidentally): The preseason SoS statistic does matter, but mostly at the extremes. Tweaks of expectation may be made when either a given team or its divisional opponents have undergone a drastic makeover during the offseason, but such towering leaps and plummets of, likesay, three or more games are the exception.
How to adjust Super Bowl LV betting based on Strength of Schedule
Consider, for example, the 2020 New England Patriots. On one hand, Patriots-pushers will tell you that Bill Belichick is the real driver of the Patriot machine; Pats detractors naysay by touting Touchdown Tom's achievements on the field. Pragmatically speaking, New England is facing the proverbial uphill battle in '20 with the league's toughest schedule – and this includes four games against the likely-still-weak New York Jets (7-9 in '20), Miami Dolphins (5-11), "Los Angeles" Chargers (5-11) and Detroit Lions (3-12-1).
But check out where their traditionally hapless division mates land on the SoS table: The Bills, Dolphins and Jets also draw the AFC West and NFC North teams and are in the top-5 toughest SoS list. This far out, NFLbets would put the Patriots at 9 or even 10 wins – and again winning the AFC East.
And NFLbets will also be taking off a few expected wins from some marginal teams, i.e. the Texans, Los Angeles Rams and Atlanta Falcons, by dint of SoS (and, in Houston's case, by dint of their generally fucking asinine offseason player transactions). We'll tack a few on for the Las Vegas (yes!) Raiders, Dallas Cowboys, Cleveland Browns and maaaaaaayyyyyybe the Pittsburgh Steelers.
Best of all, though, are tentatively NFLbets' favorite team for 2020, the Baltimore Ravens. That .438 SoS based on a schedule which includes games against the teams of the NFC East, AFC South and Cincinnati only bolsters NFLbets' post-Super Bowl LIV bet on the Ravens to win Super Bowl LV at 13/2 look even tastier. Those odds are now down to 5/1 at MyBookie and could get lower before scheduled kickoff.
One final brazen prediction along that line: NFLbets might even go so far as to say the odds could lengthen from even the opening 13/2. Why? Say Cleveland and Pittsburgh improve just enough to give Baltimore a game at home. Say they lose in a couple upsets, likesay at Dallas and vs Tennessee. Suddenly, the Ravens are backing into the no. 3 seed at 11-5 or 12-4 by tiebreaker with the surprising bandwagon Browns. In this scenario, o boy, will there be money to be made.
God bless Lamar Jackson and that awesome chip on his shoulder.
Whether you're ready to bet on Super Bowl LV or wish to try beting the NFL regular season,
use the NFLbets' exclusive Mybookie promo code NFLBETS when you make your first deposit get up to $1,000 in free bets!
Or get a 100% Signup Deposit Bonus for up to $300 at XBET.ag – Use our exclusive promo code XBBETS when you sign up.
–written by Os Davis