66 players opt out of NFL season: Does it affect the odds?
Sunday, 09 August 2020 12:56 EST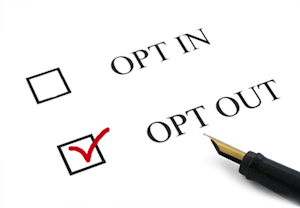 Preseason predictions for the NFL – particularly those not involving Belichick 'n' Brady's New England Patriots – are usually a crapshoot, but in 2020? NFL bettors might as well be reading goat entrails to get a bead on what might happen in the would-be season of coronavirus. Nevertheless, as the season appears inevitable to occur, NFLbets has got to do *some*thing in the prognosticatory area.
So with just about one month to go before the 2020 NFL season kicks off, NFLbets today considers the list of player optouts; hey, maybe it's meaningful. All odds listed are those of MyBookie in the "Super Bowl 55 – To Win" proposition bet.
A total of 66 NFL players opted out of the 2020 season; these 66 will have their contracts deferred one year and receive compensation of $150,000. At one end of the spectrum are the post-Brady Patriots (12/1), who had a whopping eight optouts, well ahead of the Cleveland Browns (30/1) with five. While New England lost players across the board and shed enough cap space to lead to conspiracy theories, Cleveland's name players in general stayed aboard. If you're digging on either team, the optouts shouldn't bettors in these cases.
And just in case NFL bettors needed more encouragement to bet on the Patriots, New England's AFC East "rivals" are again inadvertently assisting the Dark Empire's chances in 2020: The Miami Dolphins (70/1) and New York Jets (90/1) may have taken the most significant hits in optouts.
Miami went 5-11 with Ryan Fitzpatrick at the helm in 2019; for '20, the Fins bring in Tua Tagovailoa and/or Josh Rosen to quarterback – but they'll be doing so without WRs Allen Hurns and Albert Wilson. The Jets already enter the season with a bottom-3 offense and a reasonably good defense, but will be without C.J. Mosley, who has played a total of two games for New York since acquired in the 2019 offseason.
Meanwhile, three teams reported zero optouts: the Pittsburgh Steelers (22/1), Atlanta Falcons (33/1) and "Los Angeles" Chargers (40/1). NFLbets believes that all three team's chances for winning Super Bowl LV are enhanced at least a sliver.
NFLbets has been liking Atlanta's chances for some time, with the New Orleans Saints (with an over/under win total of 10½) and Tampa Bay Buccaneers (9½) are entering the season at least slightly overrated by sportsbooks and the general public. And the Chargers have been playing in front of hostile crowds at "home" for two seasons now, so playing in what feels like a neutral site every week can hardly hurt their chances. The Steelers are the biggest question mark of the three, with presumed stiff divisional competition and an aging QB, but if you're betting on Pittsburgh, you're probably an unmovable fan, anyway.
What else can be divined from these optouts? Probably not much. Consider the list of teams other than the Jets who lost three players to optout: the Kansas City Chiefs (6/1), Dallas Cowboys (14/1), Indianaplis Colts (20/1), Las Vegas Raiders (50/1), Detroit Lions (65/1), New York Giants (90/1) and Jacksonville Jaguars (175/1). Even if you were told that any of these three teams had had three starters opting out (none do), would desire be increased/decreased to cover them?
Yeah, us neither.
We think.
–written by Os Davis