Will Dwayne Johnson's XFL complete one full season?
Tuesday, 11 August 2020 13:19 EST
Who would have thought oh-so-far back in 2018, when mainstream media first started toying with the idea of Dwayne "The Rock" Johnson running for high office, that he would soon become president?
Okay, so The Rock yesterday announced his presidency of the *XFL* rather than the US, but still. For a reported $15 million did pretty much the GOAT professional wrestler together with Florida-based investment group Red Bird Capital Partners bought the XFL out of bankruptcy.
From the Can You Smell What The Rock Is Tweeting Department:
With my trail blazing partner @DanyGarciaCo & Red Bird Capital, we have acquired the XFL.
With gratitude & passion I've built a career with my own two hands and will apply these callouses to our @xfl2020 brand.
Excited to create something special for the fans! #XFL #fullcircle pic.twitter.com/LprJ6HjglD

— Dwayne Johnson (@TheRock) August 3, 2020
Questions arise: Should the league be referred to informally as XFL 3.0 or XFL 2020 2.0? Can The Rock pull off the Sisyphean task of succeeding where a league has twice failed, particularly at a time when major North American sports leagues are pondering their futures? And what are the odds this league actually makes it this time?
NFLbets will take these questions in reverse order. In our completely fictional proposition bet "Will Dwayne Johnson's XFL complete one full season?", YES is at +140 while the odds on NO stand at -300.
Now, NFLbets hates to play the pessimist – yeah, surrrrrrrrrrrrrrre – but let's be realistic here. Certainly will young Millennial football players be inspired to try out for a league run by a generational-level sports hero. And though coaches and fans may find enthusiasm enthralling in their athletes, that enthusiasm plus a couple hundred dollars will get you a ticket to an NFL game.
In 2019, the Alliance of American Football (AAF – 'member that one?) reportedly required a $250-plus million bailout by Carolina Hurricanes majority owner Tom Dundon after just one week of play in a league that capped player salaries at $83,333 per year.
One year later, the XFL 2020 kicked off its season in February, suspended the season on March 12 (the day after NBA officials hastily cancelled the Utah Jazz-Oklahoma City Thunder game), laid off all employees in April and filed for bankruptcy soon thereafter. The cost to league owner Vince McMahon: $!00 million, and he had another $400 million ready to plunk into the league.
Neither league lacked for planning, infrastructure and enthusiasm but as the man said, it's money that matters. The Rock essentially bought a concept and some intellectual property for his $15 million, a stack of right to the XFL brand. Think about it: Even under the AAF's contract scheme, that money would pay the contracts of 180 players – that's four 45-man teams – for one season. $15 million is chump change for a guy of the Rock's income bracket. Hell, rumor had it that the original spotter of the $15 million would be … Vince McMahon himself.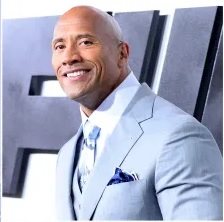 So The Rock, likely a strong draw for players, coaches and investors, comes along looking to restart a twice-failed money pit with up to 97% of remaining expenses yet to paid for a prospective 10-game season. Just to increase the level of difficulty, it's 2020. Officials for the Canadian Football League (CFL), the Rock's first stop before WWE superstardom, have stated that the pandemic has exacerbated extant financial problems to the tune of a $100 million hit devastating enough to potentially *kill the entire league*.
On top of this we may stack the fans' relative unease at again cram-packing sports stadiums, certain controversies dogging football on all levels of play and the competition that the NBA will bring in the futures. (The forward-thinking league will tip off the 2020-21 season on Xmas Day and at least one franchise owner is lobbying to make the change permanent.)
Here's to thinking, then, that reputation and desire may be juuuuuuuuuuuust enough to keep the XFL afloat for its inaugural season in 2021 or '22 or '23 or whenever if ever, but any XFL incarnation making it to a season 2 kickoff? NFLbets isn't buying it.
Finally, what to call this league? We realize that The Rock paid millions for the name "XFL", but how about the RFL? You know, where the "R" is for "Rock"? And someday we may in fact get to elect the man to the position of ROTUS…
— written by Os Davis