Team to sign Cam Newton proposition betting, odds, prediction
Wednesday, 10 March 2021 16:53 EST
With no football going on and the draft a good seven weeks away, the proposition bets and futures offerings are definitely limited. NFLbets isn't getting quite desperate enough to throw some money away down, though, as evidenced by our reticence to bet in the proposition bet…
Team to sign Cam Newton
*Cam Newton must be on the active roster for Week 1 of the 2021 Season for action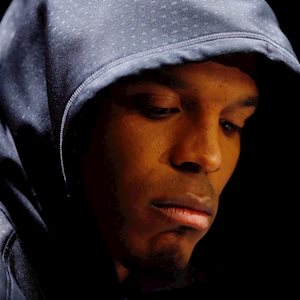 Baltimore Ravens: 3/1
Jacksonville Jaguars: 4/1
"Los Angeles" Chargers: 4/1
Denver Broncos: 6/1
Las Vegas Raiders: 6/1
Atlanta Falcons: 7/1
Philadelphia Eagles: 7/1
New York Jets: 8/1
Los Angeles Rams: 10/1
San Francisco 49ers: 10/1
A few good betting opportunities exist here, as essentially a list of teams desperate for a dependable second-stringer. Considering the depth charts and cap space, NFLbets would first go with … ah, for fuck's sake. We can't do this. Without exaggeration, this may be the worst, most toxic, most money-draining preseason proposition bet this side of "Detroit Lions to Win Super Bowl LVI."
The single best bet, i.e. "No Team", isn't listed – and given the odds on this table, NFL bettors'd be lucky to get 1/1. (Not a bad investment there, come to think of it…)
The New England Patriots signed Newton for the minimum in July, nearly three months after free agency opened, after essentially every other unretired breathing NFL QB except Blake Bortles had been. With good reason, as it turns out: Newton's 177.1 passing yards per game ranked 35th of 35 quarterbacks qualifying in the statistic. And his 8 passing TDs was better than only Washington Football Team QBs Alex Smith and Dwayne Smith, each of whom played in half as many games as did Newton.
And while one may point out that Newton can score by running the ball, well, sure enough was Newton good for 12 rushing TDs – but that combined 20 was only 19th best in the statistic, behind Jared Goff and in the area of Carson Wentz, Mitchell Trubisky and Gardner Minshew.
Belichick & Co. took on the Newton reclamation project due in no small part to their paucity of talent at the position going into 2020. The Patriots were looking at starting jarrett Stidham, who remains mostly an unknown in terms of potential, but there's the list of presumed first-stringers for each of the listed teams ostensibly in the running for Mr. Bouncy Pass: Lemar Jackson, no. 2 overall pick, Justin Herbert, Drew Lock, Derek Carr, Matt Ryan, Carson Wentz, no. 1 overall pick, Matt Stafford and Jimmy Garoppolo. Here's to thinking each of the aforementioned front offices are more comfortable with their no. 1 than the Pats were with Stidham.
NFLbets just doesn't see Newton with any of My Bookie's 10 offerings or any team, realistically. Then again, there are the Houston Texans…
–written by Os Davis