Just say knee: Tampa Bay Buccaneers now 3/1 to win NFC
Saturday, 17 July 2021 13:31 EST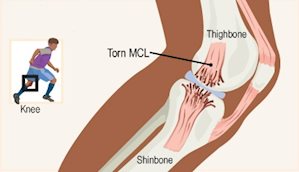 So Bet Online has released some updated odds on popular preseason NFC proposition bets, e.g. "To Win Super Bowl LVI," "To Win Conference Championship," etc. NFLbets had originally presumed that the tweaked odds on the "To Win NFC Championship" prop would reflect the recently-dropped information that Tom Brady had played the entirety of the 2020 season on a torn MCL, but nope.
We must conclude, then, that either the sportsbooks are simply ignoring the wider implications of the sustained injury and the possibility of penalties due the Buccaneers or they're seeking to cash in on the general credulity and susceptibility to hype of the NFL bettor. NFLbets assumes that bookmakers are no dummies and thus are strategically approaching this offering to reflect people's frivolity.
Just look at this table and tell us you can't visualize the lucrative opportunities here.
To Win NFC Championship 2021-22
• Tampa Bay Buccaneers, 3/1
• Los Angeles Rams, 7/1
• San Francisco 49ers, 7/1
• Green Bay Packers, 8/1
• Seattle Seahawks, 11/1
• Dallas Cowboys, 14/1
• New Orleans Saints, 14/1
• Arizona Cardinals, 16/1
• Washington Football Team, 20/1
• Minnesota Vikings, 22/1
• Chicago Bears, 25/1
• New York Giants, 28/1
• Atlanta Falcons, 33/1
• Carolina Panthers, 33/1
• Philadelphia Eagles, 33/1
• Detroit Lions, 66/1
Now if NFLbets didn't know that much of these lines are based in marketing, we'd feel pretty insulted by much of this table: Right off the top, the odds on Seattle, Dallas, New Orleans and Arizona are well too short; is it not conceivable that at least three of these four miss the playoffs altogether? The Saints could start Jameis "30 and 30" Winston; the Cardinals are running with Kyler "Mr. Inconsistency" Murray; the Cowboys return their stud quarterback, but with an increasingly weaker OL to protect him; and if Russell "One-Man Team" Wilson ever goes down to injury in Seattle, the Seahawks are doomed.
Then there are the Buccaneers and their own Mr. Immortal, who own odds dropped to 3/1 to return to the Super Bowl – and NFLbets just doesn't get it.
Full disclosure: No actual medical staff are employed at NFLbets; perhaps as a result, this writer can't help but consider the dark side of the spectrum. On one hand, MCL injuries have been come back from numerous times. This Indianapolis Star article of late 2019 recounted eight MCL injuries to quarterbacks (plus Jacoby Brissette's of that season) between 2013 and '19, as follows:
Eight right-handed throwing quarterbacks since 2013 have reportedly suffered a left MCL sprain in-season and returned to play: Joe Flacco (2013, didn't miss a game), Ben Roethlisberger (2015, missed four games), Tyrod Taylor (2015, two games), Marcus Mariota (2015, two games), Russell Wilson (2016, no games), Ryan Fitzpatrick (2016, one game), Aaron Rodgers (2018, also suffered a tibial plateau fracture, no games) and Tom Brady (2018, no games).
These quarterbacks, on average, bottomed out with a four-point drop in completion percentage and a 10- to 15-point dip in passer rating. They actually tended to improve in their return (completion percentage jumped from .629 in the six games prior to .679 and passer rating increased from 94.0 to 100.7) then their play would fall off over the next three games before returning to form by Games 5 and 6.
Interesting that Brady makes the 2019 list, having injured his knee in '18, which is probably what gave him the impetus to go through last season.
Everyone with the remotest awareness of the NFL has certainly heard more than enough about Brady's impossible greatness, his legendary status, his seemingly infinite will to win – but the bettor would do a helluva lot better than to throw money at hype.
Yes, Brady had another killer season in 2020. Yes, Tampa Bay re-signed any important would-be strays before free agency and so returns all 22 Super Bowl starters for '21. It seems to NFLbets, however, that Brady might have been better off taking time off rather than worsen an injury.
From a purely speculative angle, NFLbets would have to guess that Brady was given some kind of painkiller (likely, cortisone) prior to every game. While footage of Brady stumbling about like a septuagenarian after a celebratory boat trip was certainly amusing at the time…
…in light of this retroactive injury news, well, let's just say that tequila makes a crummy analgesic for ligaments.
Post-injury announcement, many have speculated that punishment will be forthcoming to the Buccaneers; such penalties will likely not directly affect the Buccaneers' 2021 season or current roster – i.e. no suspensions forthcoming a la Deflate-gate – and by all accounts, Tom Brady is still Tom Brady. But while the 43-year-old may have the strength and stamina of a QB 20 years younger, his knee assuredly bears every minute of its existence to date, avocado smoothies be damned.
Tell you this: If it comes down to a choice of the Buccaneers becoming just the second NFC team to make a repeat trip to the Super Bowl this century with a quarterback with injury extent unknown or the Green Bay Packers with the defending MVP having recovered from his psychological issues, NFLbets'd cover the latter hastily. Then there are the Los Angeles Rams, hungry and bringing back two of the top, what, five defensive players in the NFL plus a stat-piling quarterback enjoying an all-too-rare (for him) winning team.
But Tampa Bay at 3/1? Terrible value. NFLbets would advise instead taking advantage of the hype: Take the Los Angeles Rams at 7/1, the Green Bay Packers (with Aaron Rodgers) at 7/1, the overlooked Washington Red Hogs at 20/1 – or even all three proportionately – in the "To Win NFC Championship" prop.
–written by Os Davis
Os Davis has been covering sports for longer than he'd care to admit. For personality, check his Twitter feed; for professional acumen, here's his Linkedin profile.