Redwolves, Redtails, Hogs: Odds, betting on new name for Washington FT
Thursday, 15 July 2021 15:00 EST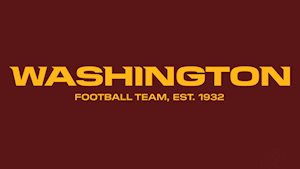 Representatives of the Washington Football Team, formerly pretty much the last major North American sports club to proudly outfit its players with a racial slur, announced last week that the process to re-rename the team from its interim label had begun.
The complicated process began with the generation of possibly hundreds of names; thousands of ticket-holders were then each sent a randomly-generated list of 10 of the proposed and asked to vote for three favorites.
According to CBS Sports, the following represents some of the new proposed Washington team names that voters saw.
• Aces
• Ambassadors
• Anchor
• Archers
• Armada
• Aviators
• Beacons
• Belters
• Brigade
• Commanders
• Defenders
• Demon Cats
• First City Football Club (FCFC)
• Griffins
• Guardians
• Icons
• Majors
• Monarchs
• Pilots
• Presidents
• Razorbacks
• Redtails
• Redwolves
• Red Hogs
• Renegades
• Riders
• Rising
• Royals
• Rubies
• Swifts
• Warriors
• Washington Capital City Football Club (CCFC)
• Washington DC Football Club (DCFC)
• Washington Football Team
• Washington 32 FC (W32)
• Wayfarers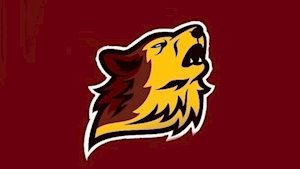 • Wild Hogs
This list is by no means all-inclusive, as several possibilities oft-repeated since 2020 among the twitterarti including the Lincolns and the Americans, were not included. Currently, the team is reportedly looking for nominees to comprise a group of a couple dozen individuals to choose from among the names.
Release of the new name and attendant trappings has been announced for "early 2022", easily translating into "sometime during Super Bowl week."
Naturally, any event in the NFL is material ripe for the betting. Only a few sportsbooks have offerings in a "New Name for the Washington NFL Team" proposition bet, but this number will certainly grow by the time '22 rolls around.
We've listed some of our analysis on these names and their odds below, but let's eliminate a possibilities quickly. For redundancy purposes, i.e. another North American professional sports franchise bears the name, remove Razorbacks, Royals, Warriors and Kings (the penultimate already ruled out via the team's Twitter account, the last not on the CBS list but still getting bets at bookies). Also, for those still believing in "Generals" as a viable choice, please.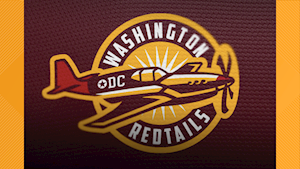 Also purely for the sticking-to-the-wall purposes are several proposals which appear better suited for other cities: the Aces, Anchors, Aviators, Beacons, Pilots and Rubies. Demon Cats and Griffins are way too cool, Icons and Riders way too boring, anything with "FC" too European. Finally, the NFL has heretofore avoided hipper-than-thou uncountables, so let's hope that nonsense choices like Armada, Brigade and the absolutely awful Rising are nowhere near the final ballot.
So what names are NFLbets considering for the Washington Football Team, c. 2022? How about…
• Washington Red Wolves, +150. An impassioned plea from SB Nation's resident Washington FT page for "Red Wolves" notes the name's snowballing buzz and the possibility for good PR by helping the titular endangered species. NFLbets suspects that not only will the odds on this choice steadily decrease as the list shortens, but that Dan Snyder may eventually run with 'Wolves in response to pressure from those pushing the Redtails name.
• Washington Redtails, +200 to +250. Here's the obvious choice, the equivalent of the 18-point favorite on Monday Night Football. "Redtails" makes a lot of sense: It's original and the word fits into the fight song, any monogrammed items and the color scheme. And as folks have recently pointed out, "Redtails" was the nickname for the Tuskogee Airmen, a squadron of African-American bomber pilots in World War II. This choice makes so much sense that NFLbets can't believe Snyder and his team of marketers won't fuck it up.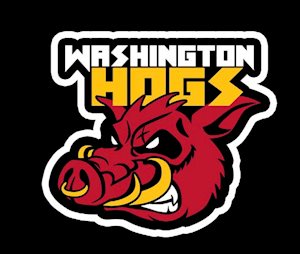 • Washington Red Hogs, 5/1. NFLbets has argued what appears to be an open-and-shut case for "Pigskins", "Hogs" or, perhaps best of all, "Red Hogs." With such a name the team would pay homage to the Hogs of the 80s, when Washington made three Super Bowls and won two between 1983 and ''88 – an era more and more looking like this franchise's golden age. We'll see how seriously the hardcore lifetime fans' opinions get taken, but a variation on Hogs will certainly land among the finalists.
• Washington Presidents, 7/1. Five years ago, NFLbets would have been all over this bet. Now, however, it is becoming pointedly obvious that by 2024, every president since Ronald Reagan will be collectively historically accepted as mediocre at best. And not long after that, every POTUS since FDR'll get a big red FAIL stamped over their legacy. Then again, Snyder did dump $1 million into Trump's inauguration gala in 2016 alone, so maybe…
• The obvious choice from many perspectives is the Washington Americans (10/1). The symbolism in the change itself would garner kudos from diehards and casual fans alike, and paraphernalia sales would likely be phenomenal. Who but the most ardent of racist football fans would not prefer a snappy red, white and blue logo to the dustbinned shameful old one? Again, however, this is Dan Snyder plus too many marketers; it's won't be "Americans."
In the final analysis, then, we'd advise that bettors take "Red Wolves" as the new Washington Football Team name at +150 – though you may want to wait for those odds to increase as idealistic betting on "Redtails" shrinks…
–written by Os Davis