Considering the longest of longshots in "To Win Super Bowl LVI" prop
Monday, 31 May 2021 16:33 EST
NFLbets' boss talks about it every summer, in between the NFL Draft and opening day – about how Trent Green was set to be teamed up with newly-acquired Marshall Faulk and #6 overall pick, WR Torry Holt of NC State, for at least an above-average St. Louis Rams offense. About how Green went out in the third preseason game, how some Arena League guy was coming in at quarterback and The Boss caught 100-1 odds on his beloved Rams in a Super Bowl proposition bet.
And about the punchline: The Boss's beloved Rams morphed into Greatest Show on Turf, played to an average score of 33-15, won the Super Bowl dramatically, and ka-ching, winner winner chicken dinners enough for a small island nation.
For those fans who ritualistically throw a few dollars on their favorite team to win the Super Bowl as a sort of fandom tax – looking Cleveland and Detroit's ways here – NFLbets considers whether any longshot in the "To Win Super Bowl LVI" proposition bet has a miracle's chance to cash in.
At the bottom of the table at most sportsbooks are essentially this year's seven consensus underdogs: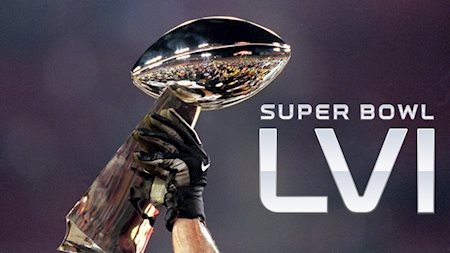 • New York Giants (75/1)
• Las Vegas Raiders (80/1)
• Jacksonville Jaguars (100/1)
• New York Jets (100/1)
• Cincinnati Bengals (100/1)
• Detroit Lions (150/1)
• Houston Texans (200/1)
Right off the top (bottom?), NFLbets removes the Jaguars, Jets and Lions based solely on expected starting quarterback. The truth is that no rookie QB has ever won a Super Bowl – and while this year's draft class was quite the outlier vis-à-vis quarterback talent, we're just playing the (long) numbers; would-be Jaguars and Jets backers should also note that no head coach has ever even gotten his team to the Super Bowl in his first season with the team, eliminating a Warner-for-Greenesque scenario as well.
The Lions enter the 2021 season with a first-year head coach as well plus Jared Goff at QB. Those who haven't seen enough of Goff to surmise these Lions would be overrated at 500/1, consider that just two veteran quarterbacks have ever gotten to a 'Bowl in their first season with the new club: Peyton Manning and Tom Brady. And one needn't have been a Los Angeles Rams ticketholder for the past four years to realize that Goff is no Manning or Brady.
NFLbets will go ahead and remove the Texans from competition here as well. There's no precedent for a team amidst a multi-year rebuilding scheme with a starting quarterback facing 23 lawsuits winning a Super Bowl, but the odds against should be a lot longer than 200/1.
Our remaining longshot Super Bowl possibilities thus come down to a manageable three:
• Cincinnati Bengals (100/1). As is typical, too many bettors will be blinded by history for several weeks of the 2021 NFL season, particularly with regard to the AFC North. The Baltimore Ravens and Pittsburgh Steelers, at 14/1 and 40/1 respectively, are already laughably short considering the real lack of offseason improvement through acquisition. By contrast, the Bengals can essentially completely reconstruct the offensive line that had Joe Burrow running for his life early and often in '21 through adding former Minnesota Vikings OT Riley Reiff via free agency and drafting OG Jackson Carman (Clemson) in round two, OT D'Ante Smith (East Carolina) in four, and C Trey Hill (Georgia) in six.
Add to the mix Ja'Marr Chase and you've got what could well be the league's most improved team season-on-season – say from 4-11-1 to 9-8 or 10-7 – not to mention a bona fide playoff contender with seven teams in each conference's postseason bracket.
• Las Vegas Raiders (80/1). Putting aside the possibility of Aaron Rodgers sneaking over to the Denver Broncos (an eventuality that drops in likelihood literally daily), the Raiders will need to contend with two expected 10-win teams in the Chiefs and Chargers. Atop this, the Raiders are an unimpressive 19-29 since Gruden re-took over in Oakland/Las Vegas and, while maximizing Derek Carr's skills (the Raiders were top-10 in passing yards and points for the only the third time since Jerry Rice was on the team), the defense has degenerated to among the league's worst.
On the other hand, check out Gruden & Co.'s draft selections: two OLs and five defenders; this marks the first NFL Draft of the seven-round era in which the Raiders did not pick any offensive "skill players." If ol' Chucky somehow pulls off a Lombardi Trophy win in 2022, 19 years will have passed since the last time his team played in the Super Bowl – This would tie the mark for longest gap between 'Bowls by a head coach set by who else but Dick Vermeil of the 1980 Philadelphia Eagles and the 1999 Rams.
• New York Giants (75/1). NFLbets knows: Daniel Jones will never be counted among the league's elites. However, neither was two-time Super Bowl winner Eli Manning; on the other hand, Eli started with teams that had gone 8-8 and 10-6 in seasons previous to 'Bowl runs. As with the Bengals, the biggest plus for the Giants in 2021 could be their overrated division mates. NFLbets believes the Washington Football Team will be good for 10 wins minimum, but the Eagles are at least retooling their franchise and, really, is anyone depending on competitiveness from the Cowboys, to whom craziness always seems to cripple?
And while the offense ranked bottom-3 in points scored, overall yardage, passing yardage and first downs, the presumably still badass Saquon Barkley returns as does most of last season's more than respectable defense.
The 2021 New York Giants winning Super Bowl LVI – Stranger things have happened in NFL football, after all. Likesay, some dude from the Arena League powering the greatest offensive season by an NFL team ever seen…
– written by Os Davis