Do not go gentle into that Thursday Night: Betting NY Giants +3 at Washington FT
Thursday, 16 September 2021 14:57 EST
So NFL Thursday Night Football has another ho-hum matchup that few outside the home markets care much about and on which the betting prospects aren't necessarily all that amazing. You'd think that in the day of the 17-game schedule, The Shield would simply declare a full-on ratings grab and start flexing games like
Washington Football Team -3 at New York Giants, over/under 40½ points
right out of the primetime slot. Granted, few marquee games are on the card for week 2, Kansas City Chiefs at Baltimore Ravens is set for Sunday night, and many (including NFLbets) figured that Washington might be an interesting sleeper contender.
The reason why flexing doesn't happen for TNF is of course because Thursday night already messes with expected outcomes. In these games from week 1 2016 through week 1 '21, for example: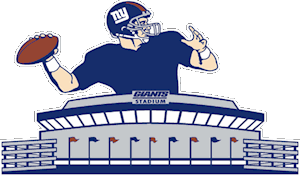 • underdogs have gone 23-50 SU for a winning percentage of just .315 on Thursday Night Football, significantly worse than the expected 40% to 43% chance in an average NFL game;
• underdogs perform slightly below average expectations ATS as well, at 34-39-2 ATS;
• home teams are 47-27 SU (a .635 winning percentage) on Thursday nights and 41-31-2 ATS, whereas historically, the homers have a 57% to 60% to win SU in a typical NFL game; and
• the under is 39-35 in the 74 TNF games, but the pendulum is swinging back to the over, which since 2018 is on a 28-21 run.
As a home team favorite, then, the pick would appear to be Washington giving the points; unfortunately, some rather weird trends make the decision not so clear – even before discussing Washington now no. 1 QB Taylor Heinicke, 0-1 SU/ATS as a starter with 92 passing attempts in the NFL, including 57 in three seasons ago with the Carolina Panthers.
In the Danny Dimes Era, i.e. 2019 through week 1 of '21, the Giants are a pitiable 10-23 SU, though an expected 16-17 ATS. The under in Giants games in the span is 20-13.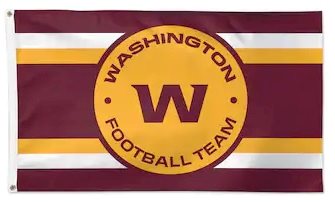 Against Washington, though, the results are not quite dictionary-definition outlier, but definitely extreme: 4-0 SU/3-1 ATS with overs going 3-1. NFLbets wouldn't suggest that the G-men become a different team against Washington these past three seasons, but rather that a sub-.500 team such as Washington these past three seasons can expect to lose to inferior teams like the Giants.
NFLbets'll tell you one guy who'd like to flex to a Sunday: Ron Rivera. NFLbets considers coaching records in short-week situations very seriously. Teams coached by Ron Rivera in his 12 seasons are 4-5 SU and it's all downhill from there. Rivera's teams are 3-6 ATS on Thursday nights, including an 0-4 ATS/1-3 SU record when playing as a 3- or 3½-point favorite.
Finally, what can be made of the week 1 games the two NFC East teams played? New York's offensive line performed a bit better than expected (or was the Broncos pass rush worse…?) in allowing only two sacks. And Danny Jones Danny Jonesed again, losing a fumble to lower his per game average to 1.11 – no, really – on the way to a 14-point loss as 3-point underdogs.
Washington's vaunted defense looked quite good against the Chargers in Los Angeles, registering two sacks and an interception against the dangerous Justin Herbert before tuckering out in the fourth quarter. (Is it a question of conditioning…?)
In the final analysis, NFLbets is sticking with our original, preseason assessment of both teams until either proves us wrong – and Heinicke is one heck of an X-factor. Though Rivera's record is quite distressing, we'll put our money with the greater Thursday Night trends and say Rivera finally wins ATS as a TNF favorite: Take the Washington Football Team -3 versus the Giants.
The better play, though, is certainly to take the under on an O/U of 40½ points. That's not a lot, but consider that the under in Giants games since 2019 is 20-13, in Washington FT games 20-14 and in games at Washington is 10-6. Not only this, but under-40½ would have hit in 13 of the 33 Giants games and 18 of 34 FT games regardless of opponent.
NFLbets likes those odds…
–written by Os Davis
Os Davis has been covering sports for longer than he'd care to admit. For personality, check his Twitter feed; for professional acumen, here's his Linkedin profile.