Super Bowl LIII: Four teams not to bet
Saturday, 21 July 2018 07:19 EST
Yesterday, NFLbets gave you four NFL teams to bet in the proposition bets "To Win Super Bowl LIII" and "To Win 2018-19 Conference Championship." Because half of wagering is knowing what *not* to bet and because the process of elimination is quite useful when dealing with a limited field of possible outcomes, today we've got four teams not to bet when wagering on NFL futures this year.
Let's begin this round with the slaughtering of a big fat sacred cow, followed by a few easy ones.
New England Patriots – 4/1 to win Super Bowl; 7/5 to win the AFC Championship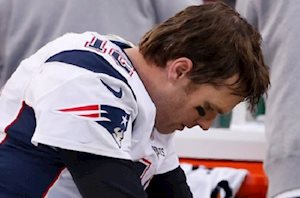 Like Tom Brady's official status week to week since 2004, these lines are questionable. That 7/5 to even get to Atlanta for Super Bowl LIII would be considered close to collective insanity were this any other team – Seriously, they're going off at even odds? Are NFL bettors so convinced that a history-making four Bowl appearances within five years (only those Buffalo Bills of the 1990s have done so) that they're throwing their money at such a rate? Hell, it's only late July: By opening day, the Patriots could be 10/11 to take the AFC.
Clever NFL bettors, however, realize a key fact or two. Even beyond the simple mathematics of Tom Brady's age and the rumored dissonance with Patriot land, the truth is that this roster has seen quite the makeover from a Super Bowl loss in which all Brady & Co. did was help set the record for biggest offensive game ever. All Belichickian magic aside, we'll see how newcomers Jordan Matthews and Cordarrelle Patterson mesh in the receiving corps, if they play at all: All the late-season signing of high-profile Kenny Britt got New England last year was two catches on five targets. NFLbets' feeling here is that this is the thinnest WR corps since Reche Caldwell was the go-to guy.
But hey, the Patriots still have Rob Gronkowski, best TE in the NFL, right? Sure – except the dude hasn't played an injury-free season since 2011, has now undergone three major surgeries and was contemplating retirement this past offseason. For Gronk, like the rest of the Pats, the writing may be on the wall here.
Then there's the defense, now officially without Malcolm Butler, are heading to camp with some 17 CBs and DBs, with perhaps the only reasonably recognizable name that of Devin McCourty. The overwhelming majority of the remainder is comprised by dudes possibly generated by Madden Football, e.g. J.C. Jackson, Duke Dawson, Damarius Travis, Duron Harmon, Nate Ebner ... the Patriots secondary will likely be demonstrably worse than one which surrendered 538 yards and 41 points to a Nick Foles-led offense in Super Bowl LII.
Now, what's the argument for the 2018 New England Patriots? Brady? NFL bettors appearing to be suffering en masse from willful self-deception on ol' Touchdown Tom. To place Tom on a pedestal is to ignore quite an impressive bunch of youngsters in the rearview mirror: We're talking DeShaun Watson, Carson Wentz, Jameis Winston, Patriots castoff Jimmy Garoppolo, and even Jared Goff here, many of whom will be leading Super Bowl contenders in '18.
Face it: The times are changing. But change is good – for the prescient NFL bettor.
Philadelphia Eagles -- 15/2 to win Super Bowl; 4/1 to win NFC Championship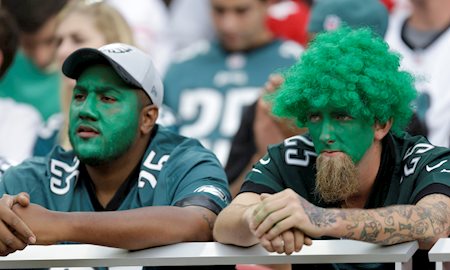 Here's an understatement we can all agree on: Winning the Super Bowl is difficult. Winning back-to-back 'Bowls has been done eight times before, all by all-time great teams led by Hall of Fame coaches. The list runs as follows.
• 1966-67 Green Bay Packers
• 1972-73 Miami Dolphins
• 1974-75 Pittsburgh Steelers
• 1978-79 Pittsburgh Steelers
• 1988-89 San Francisco 49ers
• 1992-93 Dallas Cowboys
• 1997-98 Denver Broncos
• 2003-04 New England Patriots
Admittedly, NFLbets is no more psychic or time-traveling than any of our readers. And perhaps Carson Wentz is the 21st-century Steve Young, Jalen Mills is the 2020s' Deion Sanders and/or Doug Pederson is the new Bill Belichick – but, completely stoically, we wouldn't bet on it.
Minnesota Vikings – 10/1 to win Super Bowl; 29/5 to win NFC Championship
Superstition and "historical" mumbo-jumbo have no place in the proper NFL bettor's philosophy, so we'll try to ignore the Vikings' absolutely pitiful mark ATS in the playoffs since, well, forever, really. (Since 1977, the Vikes are 0-5 SU in NFC Championship games and 1-4 ATS, with the sole ATS win by ½ point in a 3-point loss to the eventual champion New Orleans Saints.)
For 2018, the Vikings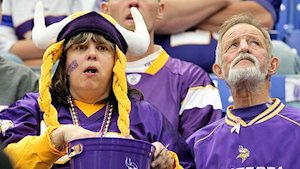 have been saddled with one seriously grueling schedule which includes away games at Green Bay, Los Angeles (to play the Rams), Philadelphia, New York (to play the Jets, NFLbets' current top pick for biggest surprise of the 2018 season), New England and Seattle, plus home games versus the 49ers, Saints and Packers – That's eight games against presumed playoff contenders at least, including five of the top six odds-on favorites to win the Super Bowl.
In fact, the Vikings get just two three-week stretches in which they may avoid the NFL's top teams (weeks 9-11, which includes the bye; and 15-17) and both of these include games against the divisional rival Detroit Lions and Chicago Bears.
All in all, the Vikings have drawn a schedule which will make getting to 10-6 an impressive feat, never mind ascending to the NFC Championship game…
Cleveland Browns – 66/1 (at least) to win Super Bowl; 33/1 to win AFC Championship
Somewhere out there is a guy who's thrown $20 on the Browns winning the NFL title annually. If Cleveland takes the Lombardi Trophy within the next 10 years, he'll still come out ahead lifetime (not adjusted for inflation) at odds of 66/1. Here's to thinking he's kissing Andrew Jackson goodbye for this season, however.