CFL Betting: Best Bets and Picks for CFL week 9
Thursday, 09 August 2018 15:32 EST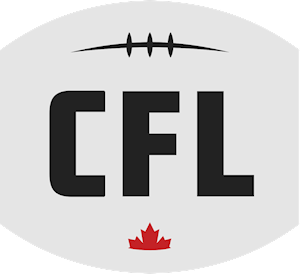 What does NFLbets do for betting during the NFL pre- (and even off-) season? That's easy: We bet on CFL games!
Incredibly, the 2018 CFL season is nearly at its halfway point (or half-over, if you're a justifiably pessimistic Alouettes fan), so sample sizes are large enough to get a decent idea on short-term results. Trust me – NFLbets editor Os Davis – is pretty hardcore into CFL football betting at this point.
The following, then, and NFLbets' best bets and picks for the CFL in week 9.
Best Bet/s: CFL week 9
Hamilton Tiger-Cats +5 at Winnipeg Blue Bombers, over/under 58 points. Of all the possible non-proposition CFL bets in week 9, one true NFLbets Best Bet stands out: Take the over on the over/under of 58 points. You'll want to consider covering the Bombers minus-5 at home coming out of a bye week, but definitely go over.
Caveat: NFLbets wouldn't exactly call over-58 on this bet a lock – as explained directly below, a 58-point result is an exactly 50% probability over seven games for the Bombers in 2018 – but it's the best bet out there this week. Not to mention the most fun: Never mind the chicks, who *doesn't* like a barnburner?
Okay, NFLbets can hear imagine what you're thinking: 58 points? For a final score of around 31-26 or 32-27? Isn't that a lot, even for CFL football? It is, but...
The rationale behind taking the over is easy: Winnipeg can score – a lot – on anyone except (maybe) Calgary, and they're not playing Calgary this week. Only twice this season has Winnipeg been held under 30 points; both were away games, and they're playing at home this week. The over is 5-2 in Bombers games this season, though the record against a very high over/under of 58 in all games would be – get this – 3-3-1.
Over the past four games, the Bombers defense appears to have improved in allowing 20 points or fewer in the past four games – however, these were all against BC Lions and the Toronto Argonauts, two of the CFL's three lowest-scoring teams. And they're playing a team that ran up 50 (including 20 from special teams) on the hapless Montreal Alouettes.
Finally, the last time these teams met in Hamilton, Winnipeg eked out a meager 17 in a 14-point SU loss. They'll be seeing end zone much more frequently against a defense just as generous as the Bombers'.
Pick/s of the week: CFL week 9
Edmonton Eskimos -3½ at BC Lions. Pragmatic biological body-clock time-zone stuff first: The BC Lions are playing at home in a night game on the West Coast: Big plusses on both counts, to be sure, and the prime reasons why the point spread is so low on this game.
But o, so much is weighted against BC right now. Three weeks ago, former Most Outstanding Player/defensive pillar Solomon Elimimian was placed on the six-game injury list. Two weeks ago, they blew a game which in hindsight feels must-win due to losing track of he game clock; this led to rumours of "internal dissension"-type stuff, even confrontation between quarterback and head coach. Last week, the Lions went to Calgary, with the expected results.
That's a lot of team psychology before even considering what's left of team chemistry.
More? The Eskimos are meanwhile riding a three-game winning streak, last week asserting their will on a night when Mike Reilly uncharacteristically threw for sub-50% accuracy. In week three, Edmonton torched BC at their last meeting, 41-22.
Finally, Jeremiah Johnson returned last week against Calgary, only to go out again due to injury.
Though taking Edmonton Eskimos -3½ at BC Lions might've been obvious enough to be an NFLbets Best Bet two weeks ago, after seeing that Toronto comeback against Ottawa last week, NFLbets again recalls the informal credo of the CFL: No Lead Is Safe. Go ahead, take the Esks minus the points; just bet, as they say, responsibly.
Montreal Alouettes +14 at Ottawa RedBlacks, over/under 49 points. After Johnny Manziel's nearly indescribable 11-of-20, 104-yard, four-pick debut performance for the Montreal Alouettes/in CFL regular-season play last week, the bookmakers are just begging CFL bettors to take a stand on Manziel this week with this insane 14-point spread. NFLbets is here to warn you, though: Think long and hard before taking this bait in any direction.
At the risk of boring, the real issue with betting this game is the wildly variable and inconsistent Ottawa RedBlacks. Last week, the RedBlacks rang up 41 points in Toronto and lost SU and ATS. The week prior, the Ottawa O scored zero at Hamilton but the RedBlacks won SU and ATS based on seven (!) field goals by Lewis Ward. Before *that* ... you get the idea.
Sure, the RedBlacks should win this one outright (Note that money lines are not even offered on this game at many online sportsbooks – dammit.) and taking the under on an O/U of 49 seems like a decent play – but with this Ottawa team on one side of the field, safest not to cover too much at all here, whether you dig on Johnny Canadian Football or not.
NFLbets' best bets for CFL betting in week 9:
• Over 58 points (yes!) in Hamilton Tiger-Cats at Winnipeg Blue Bombers.
NFLbets' recommendations for CFL betting in week 9:
• Winnipeg -5 vs Hamilton;
• Edmonton Eskimos -3½ at BC Lions; and
• Montreal at Ottawa under 49 points.