New dude chases Browns pick by running with Detroit Lions – This guy's gotta lotta guts
Monday, 10 September 2018 11:29 EST
For Sunday's NFL opening games, NFLbets' new writer Ryan Boonstra guttily predicted a win ATS for the Cleveland Browns over the Pittsburgh Steelers – and, thanks to a tie result SU, those who went with NFLbets cashed in. For the Monday Night Football early game, Ryan's doubling down on traditional NFL also-rans in picking the New York Jets-Detroit Lions week 1 game. (Though to be fair, siding with either means siding with a traditional NFL also-ran…)
Well, my first article panned out better than expected: Anytime you pick the Browns to not only win ATS but to do so at Pittsburgh, you expect to be made a fool. Lucky for me, though, that game ended in a 21-21 tie SU, which is just peak Cleveland Browns.
However, the main topic of today's article is about Monday night's game, the New York Jets at the Detroit lions. This game is much more of a cut-and-dried case than the Cleveland versus PIttsburgh game.
Statistically speaking, Detroit should be able to handedly beat the Jets. The spread line currently has the Jets at +7 which is not enough to properly balance the spread with how the Jets depth chart looks. It's extremely doubtful the Lions will win by a touchdown or less.
New York Jets: Rough ride ahead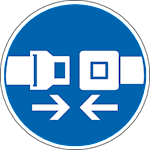 The New York Jets are in for a rough ride this season. They finally have their franchise quarterback in Sam Darnold, but the rest of their offense leaves a lot to be desired. At receiver they have Robby Anderson and Jermaine Kearse, who make an okay 1-2, but not much else. At running back, the Jets have Isiah Crowell and Bilal Powell who are both good, but neither of them are difference makers. As it stands rookie QB Sam Darnold has a limited number of offensive weapons and no gamebreaking talent. This is a recipe for a bad rookie debut and a poor rookie season.
Defense is not the Jets' strong suit either, and the defensive line is the main problem. This team does not have a proven sack generator; the Jets' best past rusher in 2017, Demario Davis, left over the summer and he led the team with only 5 sacks. The one area of strength on the Jets D is their secondary. In free agency last summer, the Jets went big-game hunting, snagging Trumaine Edwards on a five-year deal. That contract was then followed up by re-signing Morris Claiborne to form a very effective CB combo.
Detroit Lions: Led by the Matts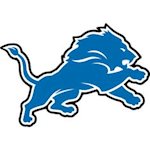 Matt Patricia. There, I said it. I have not read a single preview or prediction article that does not prominently declare that Patricia is the best move this team made over the summer, and it's kind of getting on my nerves.
Anyway, the Detroit Lions enter this season hoping that their new coach (who will from now on be referenced only as new coach) will help them get back into the playoff picture. Offensively they have a good receiving core, headlined by Golden Tate and Marvin Jones Jr. who both had 1000+-yard seasons. At quarterback, Matthew Stafford is still playing at near-elite levels and, with the addition of Corey Blount to the backfield, will have more tools at his disposal this season.
On the defensive side of the ball, Patricia hopes to improve on a thin Detroit Lions defense. Like the Jets, the Lions have a problem with quality players on defense. Outside of Ezekiel Ansah, who was a dominating force for the Lions last season there is not much there. One of the major moves they made to address the issue was to bring in Devon Kennard who, while not a big name, is a solid player. Their secondary is overall disappointing as well, with Glover Quinn and Darius Slay the only difference-makers playing there.
Lions vs Jets, week 1: The picks
No surprises here: Take the Detroit Lions -7 vs the New York Jets. There is little to absolutely no chance that the Jets can beat the Lions. This game is going to come down to which team can convert more against weak defenses. Detroit has a big edge over New York in that regard. I would also suggest taking the under on an O/U of 44, as this game should be a low-scoring affair.