Best bet #1, week 4: Forget "Fitzmagic" – Let's talk pragmatic Bears football
Sunday, 30 September 2018 11:47 EST
A blah schedule greets NFL bettors and fans alike for week 4 of the 2018 season, with lots to stay away from betting-wise and almost as much that's nearly unwatchable. As always, though, Dame Fortuna and the NFL schedule-makers gave us a least a couple of good opportunities on Sunday. This is the first: the Tampa Bay Buccaneers at the Chicago Bears.
Tampa Bay Buccaneers -3 at Chicago Bears, over/under 46½
Okay, folks, it's been cute, it's been fun, but the magic show is over. The Great Fitzpatrick has to leave the stage and … sleep in a coffin? Audition for a role in Better Call Saul? Calculate the trajectory of the screaming skull of death headed for Earth? Whatever it is the Ryan Fitzpatricks of the world do in their off-time, that's what he'll likely be doing upon the return of Jameis Winston.
Sure, it would be easy to talk smack here, to derisively dismiss the Harvard boy as never having seen the likes of this Chicago Bears pass rush. The stats on Fitzpatrick are simple: For his career, in games in which he is sacked just two or more times, Fitz is a dismal 19-42-1 SU. Of course one can argue that no quarterback improves with sacks, but the fact that Fitzpatrick's win-loss record as a starter in other games is 31-29, NFLbets'd say the magic is all about whether the OL holds on a given Sunday.
This stat might not normally even come into play otherwise – NFLbets doesn't even really need it to analyze this game; the Buccaneers' performance in the first half last week against a below-average Pittsburgh Steelers defense should have been evidence enough that Fitzy's top hat is all outta magic – but lining up against the man this week are the Chicago Bears.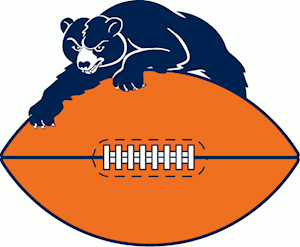 And whoa, have these 2018 Chicago Bears become yet another edition of the prototype great Bears teams of the past: Stifling defense, a scary pass rush led by a current top-2 or top-3 defensive player and no quarterback to speak of. After three (very convincing) games, the Bears rank numero uno on the Football Outsiders DVOA table.
True to form, the Chicago Urlachers/Singletaries/Butki also top the NFC North with a 2-1 SU mark that would be 3-0 if not for Aaron Rodgers's Hail Mary in week 1. (Now see, Buccaneers fans, *that dude* is magic.) The Bears are 2-1 ATS as well after sleeping on the Arizona Cardinals in the first quarter last week to let the league's worst team score two TDs – which segues neatly into NFLbets' first Best Bet of week 4.
Tampa Bay Buccaneers at Chicago Bears: The bet
Let's both remember how most of us had the unevenly-talented Buccaneers picked to finish fourth in a tough NFC South at season's beginning and admire this Bears defense this week. With Mitch Trubisky "leading" the Chicago "offense", we definitely can't count on the Bears to cover the 3-point spread even against a multi-sacked Fitzpatrick, so NFLbets is set to sit back, enjoy the pummeling and take the under on an O/U of 46½ points.