NFL week 5: Final results ATS (Who's a good underdoggie? Yes you are edition)
Tuesday, 09 October 2018 13:34 EST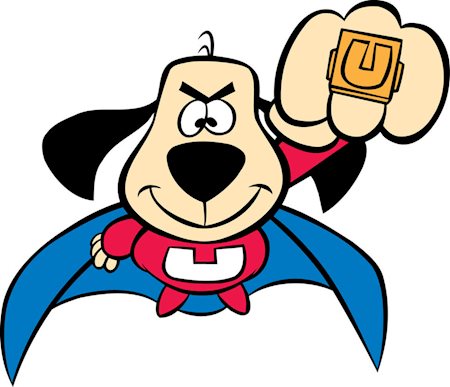 So how 'bout those home underdogs? Not only did all five teams to start last week as home underdogs against the spread (Buffalo Bills, Cleveland Browns, New York Jets, Seattle Seahawks and Detroit Lions) win ATS, four won SU and three won with rookie quarterbacks. Guess homefield advantage is meaningful after all. Huh…
Below runs a complete list of results for week 4 in NFLbets' standard format, i.e. adjusted for the point spread; all results listed in boldface indicate games in which the SU and ATS results differed. Bombast, braggadocio and commentary courtesy Os Davis.
• New England Patriots 27½, Indianapolis Colts 24. The Patriots are back! But they were never gone. Julian Edelman and Josh Gordon looked great! But this was the Colts defense. This was their third win! But all have come against sub-.500 teams. (Repeat.)
• Kansas City Chiefs 27, Jacksonville Jaguars 14. Last men standing: At 4-0-1 ATS, the Chiefs remain the only undefeated side left with an increasingly difficult to sustain five-game lossless stretch. NFLbets will definitely consider betting against the Chiefs in week 6, when they are playing … let's see here … ah, the Patriots, who are back! Maybe.
• Buffalo Bills 13, Tennessee Titans 6. The joy of betting: A miserable game is transformed into a glorious 7-point ATS win by a team otherwise hardly worth caring about.
• Cleveland Browns 12, Baltimore Ravens 6. The odds on Cleveland to win the AFC Championship are now down to 25/1. Just putting that out there.
• Cincinnati Bengals 20½, Miami Dolphins 17. That's one more win closer to a Cincinnati Bengals appearance in the Super Bowl through a weak-ass AFC – and they've risen to just 12/1 odds to do so.
• Detroit Lions 29, Green Bay Packers 23. Not that Nate Crosby was on the take or anything, but those who covered the Lions -1 and/or on a money-line bet were certainly thanking the hapless placekicker for the 13-point swing he provided us all. And though NFLbets can't stand fantasy football stories – much less bad-beat fantasy football stories – we will probably never tire of hearing stories about how Crosby cost them a win on Sunday.
• Dallas Cowboys 16 at Houston Texans 15½. It's stunning how irrelevant the Texas NFL teams are this season. #sad.
• New York Jets 33, Denver Broncos 16. And speaking of #sad, the Broncos have been absolutely brutal for NFL bettors this season. If you'd wagered 100 Moneys (NFLbets' preferred form of currency) per wager, you'd already be in the hole M300. Thin air? Homefield advantage? These Broncos are 0-1-2 at home have already not done it all in 2018: They've lost ATS as a home favorite, tied as a home underdog, lost as a road underdog and now lost as a road favorite. This week, the Broncos get none other than the Los Angeles Rams at home – like that means anything to this team at this point.
• Minnesota Vikings 23 at Philadelphia Eagles 17½. Nearly as pitiable are the Eagles – sorry, the Super Bowl Champion Philadelphia Eagles – at a lowly 1-4 SU/ATS. Unlike Denver, however, Philadelphia is in a great position to back into the playoffs thanks to the blitheringly weak NFC East.
• Pittsburgh Steelers 37½, Atlanta Falcons 17. Here's another one: The Falcons. This team is certain to stop getting the benefit of doubt from oddsmakers and start getting a few more points per game on the spread.
• Seattle Seahawks 31, Los Angeles Rams 25½. Todd Gurley outscored nine teams on his own this weekend. Gurley now has seven receiving TDs, and this player prop may be toast by the Rams' week 12 bye. Easy money.
• Los Angeles Chargers 21, Oakland Raiders 10. You know what's a great bet for most of the rest of the season? The under in a Raiders game, because the new apparent plan to throw a random receiver on any given pass play doesn't really look like a scoreboard spinner. Going under is just 3-2 in Raiders games thus fair this season, but the Dolphins game went over by 1½ points. We'd say the under is good for Chucky's guys and the opposition through to week 11 at Arizona – and that one might just go under, too…
• New York Giants 31, Carolina Panthers 26. Now this was definitely one to stay away from – who'd've picked the over? Or Giants plus the points?
• Arizona Cardinals 28 at San Francisco 49ers 15. Nice win, Cardinals. Now don't do this too often or you'll screw yourself out of that no. 1 overall draft pick…