Sure bet: Kansas City Chiefs -8½ and well more at Cleveland Browns
Thursday, 01 November 2018 08:48 EST
NFLbets didn't even need the firings of Cleveland Browns head coach Hue Jackson and/or offensive coordinator Todd Haley to have decided about halfway through last week's 33-18 throttling given them by the Pittsburgh Steelers that the Kansas City chiefs were set to turn this one into a blowout. Imagine our surprise when, after the dismissals of the not-so-dynamic duo and the ascension of Gregg "That's Not the Way I Wanted It Done" Williams to top dog spot, the point spread on this game got to -8½.
Wow.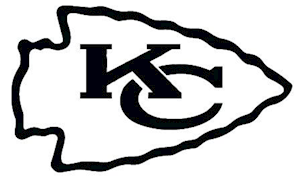 So for just the second time in 2018 (the first was a preseason proposition bet based on Todd Guley's touchdown total which looks like money in the bank at this point), NFLbets is proclaiming a "Sure Bet" in week 9: Take the Kansas City Chiefs -8½ at Cleveland. In fact, we be doing quite a bit more in hopes of attaining a better payout in quite an advantageous situation.
First, a couple of stats just in case you need numbers to back up what you already suspect. In stints as head coach, assistant head coach and/or defensive coordinator with Tennessee, Buffalo, Washington, Jacksonville, New Orleans and the St. Louis/Los Angeles Rams, Gregg Williams has led his teams to a 5-7 SU record and 5-6-1 ATS against Andy Reid-coached team in Philadelphia and Kansas City. Of note about that ATS mark, however: four wins and the came when Williams was with Washington between 2004 and '07.
This time, though, Williams doesn't have the 2005 Washington team – his head coach in 2018, Gregg Williams, is a far cry from Joe Gibbs. He doesn't have Drew Brees as did his 2010 New Orleans Saints – he's got a quarterback who's on his second offensive coordinator before his seventh NFL start.
And speaking of offensive coordinator, your man in Cleveland is now one Freddie Kitchens, who has been coaching in NFCAA and NFL football since 1999 … strictly as a position coach. Kitchens was promoted from within from the running backs coach spot. In 18+ seasons as a coach, he was a QBs coach for four: In 2013 through '16 with the Arizona Cardinals, which included the '15 team, a top-3 offense statistically.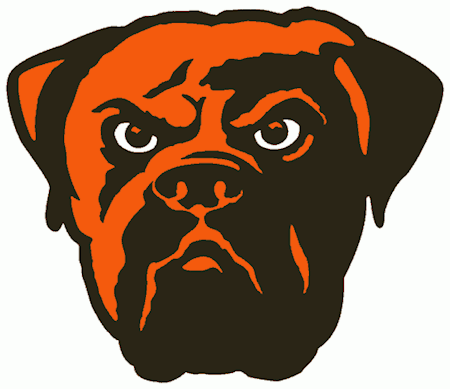 But is that enough behind the likes of Gregg Williams, who's spent most of this season up to last week apparently looking for opportunities to subvert Haley in hopes of climbing over him to get the doomed Hue's job? We dare say that Kitchens, like ol' Head Coach Bountygate and the rest of us, has never seen anything like this Kansas City offense before.
Even against the still-underwhelming Chiefs defense (they're dead last against the run by Football Outsiders' DVOA metric, for example), the Baker Mayfield-led Browns offense can't be liking their chances. This team has scored just under 17 points per game in the past four games. The Chiefs have yet to score under 27 all season.
In terms of trending, despite taking the ATS loss last week against Denver, Kanasas City still tops the ATS standings board at 6-1-1, making them the NFL's outlier thus far. One would expect Reid's guys to trend downward, figuring the Chiefs to lose at least four or five more games ATS in 2018. However – you guessed it – the Browns with Huey at the wheel (yikes) have performed well above expectations; Cleveland's 2-5-1 SU record belies a more reasonable 4-4 ATS mark. Most telling of al for the NFL bettor is the 3-1 ATS at home this team has managed to stumble through into week 9.
The line seems way too good to be true, and maybe it is – but NFLbets will wait for the later clarity of hindsight. We're bumping this line up to Chiefs -13½ or -14 to increase the payout. Sorry, Browns fans, but the misery looks to continue, at least for one more week.