When betting the 2019 NFL Draft, we're forced to ask, "What Will Gruden Do?"
Thursday, 25 April 2019 13:49 EST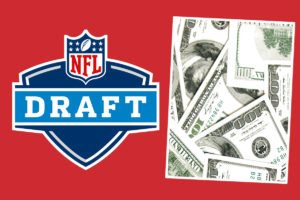 All righty, here's the NFL bettor's first legitimate chance to wager on something other than NFL team futures: 2019 NFL Draft props! NFLbets' El Jefe and lead writer/editor Os Davis will definitely be watching this draft with regard to a handful of teams of decent-to-good value in the "To Win Super Bowl LIV" proposition bet.
We'll be readjusting our potential wagers on those teams (spoilers: the list includes the Chicago Bears, Cleveland Browns, Indianapolis Colts and Kansas City Chiefs) after the draft is in the books, and today we look at some NFL props on offer at online sportsbooks.
Sadly, quite a few of these props are highly unattractive, and all the good opportunities appear to involve the Las Vegas/Oakland Raiders with the crazed Jon Gruden in the captain's chair. After trading away Khalil Mack and Amari Cooper, then signing Antonio Brown, NFLbets won't say Chucky's drunk with power, but he's certainly got a good buzz going into this draft…
To see how Gruden is fated to determine much cashflow to and fro the sportsbooks on Thursday night, let's first consider the tables on props involving picks 1 and 2 overall.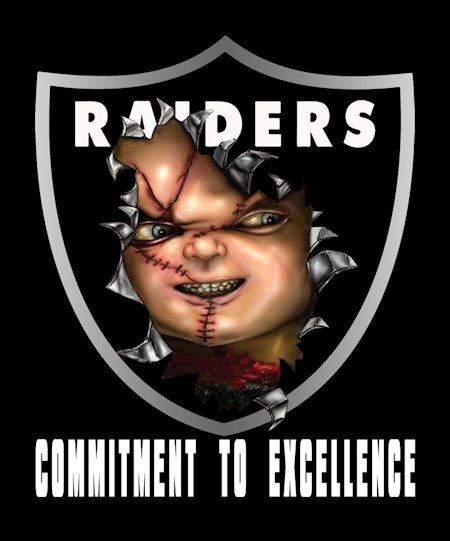 Player to be taken first overall
Kyler Murray (Oklahoma), 2/7
Nick Bosa (Ohio State), 2/1
Quinnen Williams (Alabama), 5/1
Dwayne Haskins (Ohio State), 14/1
Josh Allen (Kentucky), 25/1
Player to be taken second overall
Nick Bosa (Ohio State), 2/5
Quinnen Williams (Alabama), 3/1
Kyler Murray (Oklahoma), 4/1
Dwayne Haskins (Ohio State), 12/1
Josh Allen (Kentucky), 12/1
Team to draft Kyler Murray
Arizona Cardinals, 4/11
Oakland/Las Vegas Raiders, 9/4
New York Giants, 7/1
Miami Dolphins, 8/1
Washington, 10/1
Cincinnati Bengals, 28/1
Jacksonville Jaguars, 35/1
In any other season, Nick Bosa would certainly be a legitimate bet to go no. 1 overall; however, Kyler Murray appears locked into that top spot. The Cardinals front office could not even justify going with Bosa on the basis of attempting to screw the San Francisco 49ers out of their choice at no. 2, as word has it that the Niners would certainly be good with landing Quinnen Williams in that spot.
Thus do the selections of Murray and Bosa at nos. 1 and 2 appear fairly well dead certain; if you can get a sportsbook to do so, a parlay at 2/7 and 2/5, respectively, would fetch odds of just 4/5 (-125). Hardly worth the risk.
As for the "Team to draft Kyler Murray" prop, Washington is getting outstanding odds. Apparently, free-spending, incompetent asshat team owner Daniel Snyder his (literally) bad self we'll be doing the drafting for Washington. While reports have Snyder trading up from the no. 15 spot solely in order to grab his coveted Dwayne Haskins, who would be surprised if the chump didn't overpay to land Murray?
(Also a good bet: In the "Team to Draft Dwayne Haskins" prop, Washington's getting 5/2 (+250) odds while the Giants are at 11/5 (+220); here's to thinking that Snyder will be the more desperate of the two drafters here.)
The New York Giants are tempting in this prop at 7/1. Not only do they seem likely to land the Hard Knocks gig, but with Murray, the Giants would be in the very desirable scenario of outgoing veteran/incoming rookie stud as a 1-2 QB punch that worked for Aaron Rodgers, Patrick Mahomes and (slightly unorthodoxly) Jimmy Garoppolo. It's just that … what can the Giants offer the Cards beyond the no. 6 overall pick, at which they could easily land Josh Allen (Duke)?
Then there are the Raiders. Jon Gruden has apparently dismissed his draft team (damn, that's gonna be one empty war room), so we'll have to assuming Chucky's choosing. And we know he loves quarterbacks – though Derek Carr not so much. Now maybe the Cardinals haven't traded away that no. 1 so as to get the biggest possible haul for the privilege of drafting Kyler, but who believes this organization is smart enough not to draft QBs in back-to-back first rounds? There's a reason the odds on the Cardinals in this prop at 4/11, after all…
Other NFL Draft props of note
Few other interesting opportunities exist among the NFL props, most of which have to do with draft order of players who are pretty much known to be going in the top 10: Ed Oliver, Nick Bosa, etc. In fact, the one eye-catching prop involves, again, trying to figure out what Chucky's gonna do.
In the "Josh Allen draft position" prop, the over/under is 4½, essentially making this a "Will the Raiders draft Josh Allen?" Because here's the thing: We know how San Francisco's going at no. 2. At no. 3, the Jets are said to be looking at Ed Oliver or trading down, though not to far as to avoid grabbing a top-quality defensive player. So let's say the Jets don't risk it, stand pat at no. 3, and take Oliver or even Quinnen Williams. How could Gruden pass on whichever defensive player of the two is left? (Concomitantly, could Williams really drop to no. 5 or 6?) Because he's Jon Gruden.
A salient point to be fair, but NFLbets will guess that not even Chucky will violate the go-to method when drafting: Take the best player available. And that player in this scenario is Quinnen Williams. Take the over-4½ in the Josh Allen Draft Position prop at 7/5 (+140).